Grönholm enters Rally Sweden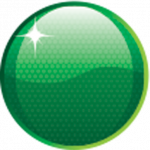 Double World Rally Champion Marcus Grönholm will enter the opening round of the 2010 WRC, Rally Sweden 12-14 February. The 2000 and '02 World Champion and his long-term co-driver Timo Rautiainen will drive an M-Sport prepared Ford Focus RS WRC for Team Therminator.
Second driver for the team is another Flying Finn, Matthias Therman.
Grönholm and Rautiainen have five WRC wins at Rally Sweden. In 2000, '02 and '03 they finished first in a Peugeot World Rally Car and then in 2006 and '07 they won aboard a Ford Focus WRC.
"Sweden has always been one of my favourite rallies," said Grönholm. "During my 'retirement time' I've had thoughts that one more time I would like to drive the legendary Sågen stage and now that opportunity can take place."
The Sågen stage means a lot to Grönholm who named his restaurant after the famous Swedish special stage.
"My goal is to be fighting for the victory," said Grönholm. "However we all must remember that nowadays I don't have the same routine as the leading drivers, but maybe in some tests I'll stay in touch."
Since his retirement at the end of the 2007 season, Grönholm has become close friends with Matthias Therman.
"A while ago I was spending my holiday in northern Finland in a skiing centre called Levi," said Grönholm. "There I had chat with Therman about the idea and he was very excited about it. In a short period we have put together a very good team."
Earlier this year Therman drove his first-ever World Rally event in a Ford Focus RS WRC and finished 15th. He also competed at the Wales Rally GB and was 18th overall driving a Group N Mitsubishi Lancer.
"I'm very happy to have a team mate who is a World Rally Legend," said Therman. "Marcus is still a top driver and I strongly believe that I can learn a lot from him."
Grönholm competed at this year's Portugal Rally in a Subaru WRC and also the famous Pikes Peak Hill climb in the USA aboard a 800bhp Ford Fiesta rallycross car.