Action packed 2010 for World of Outlaws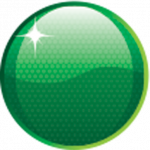 Organisers of the World of Outlaws Sprint Car Series have today announced an action packed schedule for the 2010 championship.
Beginning with the 39th Annual Florida DIRTcar Nationals sponsored by UNOH in February, drivers will compete in nearly 80 nights of racing across America as well as Canada throughout the season.
Highlighting the 2010 schedule will be a number of events run in conjunction with NASCAR weekends, including at Las Vegas Motor Speedway on February 26, which will mark the second consecutive season the series had competed at the half-mile in the desert. Also back on the schedule is the ultra-high-banked and blazing fast Volunteer Speedway in Bulls Gap, Tennessee on March 19-20 which is just a stone's throw from Bristol Motor Speedway where NASCAR will be racing that same weekend.
Inaugural events in 2010 for the World of Outlaws will be held at Autodrome Drummond in Drummondville, Quebec, Canada on July 27 as well as at Junction Speedway in McCool Junction, Nebraska on June 25 and Tri-City Speedway in Franklin, Pennsylvania on May 30.
With the addition of the event at Autodrome Drummond, the World of Outlaws will visit three tracks in three different Canadian Provinces, with Ohsweken Speedway in Ontario hosting a two-night event on July 30-31, as well as Castrol Raceway in Edmonton, Alberta, hosting a two-night show on August 27-28.
The "Month of Money" kicks off with the Brad Doty Classic at Limaland Motorsports Park on July 14, before moving to Eldora Speedway for the Knight Before the Kings Royal and the $50,000 Kings Royal on July 16-17. The series then heads to Lernerville Speedway in Pennsylvania for the Don Martin Memorial Silver Cup Twin 30's on July 20. The Summer Nationals at the famed Williams Grove Speedway follows on July 23-24. The "Month of Money" will wrap up at I-55 Raceway in Missouri with the 2nd Annual Ironman 55 on August 6-7.
The 2010 campaign will wrap up with the 4th Annual World Finals at The Dirt Track @ Lowe's Motor Speedway which will again feature the World of Outlaws Late Models along with the Super DIRTcar Series Big Block Modifieds making their first appearance in the season ender.
2010 World of Outlaws Schedule
Friday- February 5- Volusia Speedway Park- Barberville, FL
Saturday- February 6- Volusia Speedway Park- Barberville, FL
Sunday- February 7- Volusia Speedway Park- Barberville, FL
Friday- February 26- Las Vegas Motor Speedway- Las Vegas, NV
Friday- March 5- Thunderbowl Raceway- Tulare, CA
Saturday- March 6- Thunderbowl Raceway- Tulare, CA
Friday- March 12- Silver Dollar Speedway- Chico, CA
Saturday- March 13- Silver Dollar Speedway- Chico, CA
Friday- March 19- Volunteer Speedway- Bulls Gap, TN
Saturday- March 20- Volunteer Speedway- Bulls Gap, TN
Saturday- April 3- TBA
Saturday- April 10- TBA
Friday- April 16- Paducah Intl. Raceway- Paducah, KY
Saturday- April 17- I-55 Raceway- Pevely, MO
Friday- April 23- TBA
Saturday- April 24- Tri-State Speedway- Haubstadt, IN
Friday- April 30- TBA
Saturday- May 1- Lone Star Speedway- Kilgore, TX
Friday- May 7- Eldora Speedway- Rossburg, OH
Saturday- May 8- Eldora Speedway- Rossburg, OH
Thursday- May 13- Williams Grove Speedway- Mechanicsburg, PA
Friday- May 14- Williams Grove Speedway- Mechanicsburg, PA
Saturday- May 15- Virginia Motor Speedway- Jamaica, VA
Friday- May 21- Attica Raceway Park- Attica, OH
Saturday- May 22- I-96 Speedway- Lake Odessa, MI
Friday- May 28- Lowe's Motor Speedway- Concord, NC
Sunday- May 30- Tri-City Speedway- Franklin, PA
Thursday- June 3- Knoxville Raceway- Knoxville, IA
Friday- June 4- Knoxville Raceway- Knoxville, IA
Saturday- June 5- Knoxville Raceway- Knoxville, IA
Friday- June 11- Dodge City Raceway Park- Dodge City, KS
Saturday- June 12- Dodge City Raceway Park- Dodge City, KS
Wednesday- June 16- Sedalia State Fair Speedway- Sedalia, MO
Friday- June 18- River Cities Speedway- Grand Forks, ND
Saturday- June 19- River Cities Speedway- Grand Forks, ND
Friday- June 25- Junction Motor Speedway- McCool Junction, NE
Saturday- June 26- Lakeside Speedway- Kansas City, KS
Thursday- July 1- Huset's Speedway- Brandon, SD
Saturday- July 3- North Central Speedway- Brainerd, MN
Thursday- July 8- TBA
Saturday- July 10- Charter Raceway Park – Beaver Dam, WI
Sunday- July 11 – Cedar Lake Speedway – New Richmond, WI
Wednesday- July 14- Limaland Motorsports Park- Lima, OH
Friday- July 16- Eldora Speedway- Rossburg, OH
Saturday- July 17- Eldora Speedway- Rossburg, OH
Tuesday- July 20- Lernerville Speedway- Sarver, PA
Friday- July 23- Williams Grove Speedway- Mechanicsburg, PA
Saturday- July 24- Williams Grove Speedway- Mechanicsburg, PA
Sunday- July 25 – Lebanon Valley Speedway- West Lebanon, NY
Tuesday- July 27 – Autodrome Drummond- Drummondville, QC
Friday- July 30- Ohsweken Speedway- Ohsweken, ON
Saturday- July 31- Ohsweken Speedway- Ohsweken, ON
Tuesday- August 3- Fulton Speedway- Fulton, NY
Friday- August 6- I-55 Raceway- Pevely, MO
Saturday- August 7- I-55 Raceway- Pevely, MO
Friday- August 20- TBA
Saturday- August 21- TBA
Friday- August 27- Castrol Raceway- Edmonton, AB
Saturday- August 28- Castrol Raceway- Edmonton, AB
Wednesday- September 1- Cottage Grove Speedway- Cottage Grove, OR
Friday- September 3- Skagit Speedway- Alger, WA
Saturday- September 4- Skagit Speedway- Alger, WA
Monday- September 6- Grays Harbor Raceway- Elma, WA
Thursday- September 9- Silver Dollar Speedway- Chico, CA
Friday- September 10- Silver Dollar Speedway- Chico, CA
Saturday- September 11- Silver Dollar Speedway- Chico, CA
Wednesday- September 15- Clay County Fair Speedway-Spencer, IA
Friday- September 17- TBA
Saturday- September 18- Deer Creek Speedway – Spring Valley, MN
Friday- September 24 Eldora Speedway- Rossburg, OH
Saturday- September 25 Lernerville Speedway- Sarver, PA
Friday- October 1- Williams Grove Speedway- Mechanicsburg, PA
Saturday- October 2- Williams Grove Speedway – Mechanicsburg, PA
Saturday- October 9- Rolling Wheels Raceway- Elbridge, NY
Friday- October 15- TBA
Saturday- October 16- TBA
Saturday- October 23- TBA
Friday- October 29- TBA
Saturday- October 30- TBA
Thursday- November 4- Lowe's Motor Speedway- Concord, NC
Friday- November 5- Lowe's Motor Speedway- Concord, NC
Saturday- November 6- Lowe's Motor Speedway- Concord, NC