Thompson at Walkinshaw in Bundy double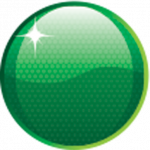 Andrew Thompson will replace David Reynolds in the Walkinshaw Racing stable in 2010 as the team confirmed today that sponsor Bundaberg Red will adorn the cars of both Thompson and recent signing Fabian Coulthard next season.
Thompson, who raced full-time in the V8 Supercar Championship Series in 2008 with now-defunct PWR Racing, raced at Phillip Island and Bathurst this year with Tony D'Alberto at Bottle-O Racing for the V8 Supercar endurance events, finishing 14th and 10th in the two enduros respectively.
"I am grateful for the opportunity that Craig and Walkinshaw Racing have offered me and I am excited to be joining them full time next year," said Thompson.
"It was disappointing to sit this year out and I can't wait to get back into it at the first test day next year."
Walkinshaw Racing CEO Craig Wilson welcomed Thompson to the team, one of two four car teams in pit lane – the other being Kelly Racing.
"Walkinshaw Racing prides itself on developing and nurturing talented up-and-coming drivers and we are pleased to be able to continue that with Andrew," said Wilson.
Reynolds made his full-time V8 Supercar debut for Walkinshaw Racing in 2009, impressing many with his speed and consistency, especially in the second half of the season. The former Carrera Cup and Formula Ford champion was unlucky not to score a podium in Perth.
Walkinshaw Racing has retained the services of Reynolds for the V8 Supercar endurance events in 2010, having guided the Albury-born driver's career for the past few seasons.
"David has done a great job this year and has fitted in really well with the Walkinshaw Racing crew," said Wilson.
"We are happy he has accepted the role of endurance driver for Phillip Island and Bathurst next year."
The two Bundaberg Red Racing Commodores will be unveiled in the new year, with Coulthard piloting the #24 Commodore while Thompson is expected to adopt the #10 entry occupied by FPR-bound Paul Dumbrell and the Autobarn sponsorship in 2009.
Wilson said that he expected Bundaberg to benefit from being represented by a two-car team.
"We opened discussions with them some time ago about the prospect of extending our partnership and we are delighted that they have decided to be represented on two cars and further develop their connection with Walkinshaw Racing and V8 Supercars," said Wilson.
"Experience shows that two car teams have greater opportunity and resources to be able to consistently challenge for race wins and podium finishes and we feel that Bundy Red Racing is now in a position to do that. We also anticipate their increased presence will provide a new level of exposure for the Bundaberg Red brand and our other sponsors."
Bundaberg entered V8 Supercars at the start of the 2009 season with Reynolds and now become the third alcohol brand to sponsor two cars in the championship, along with Jack Daniel's with Todd and Rick Kelly and Jim Beam Racing with Steven Johnson and James Courtney.