Radical new points system for F1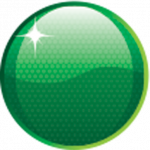 A new points system looks set to be implemented in Formula 1 next year to fall in line with the additional entries next year.
Autosport.com reports that the World Motor Sport Council will look at changing the current system after a proposal from the F1 Commission, chaired by Bernie Ecclestone and attended by FIA president Jean Todt.
Since 2003, the top eight finishers have scored points, with first place awarded 10 points, but the radical new plan will give points to the top 10 finishers in each race and 25 to the winner. Second place would score 20, 15 for third and 10 for fourth, before descending 8-6-5-3-2-1 for fifth through 10th.
The proposed change has come with the expected 24 cars grid next year, and a planned maximum field of 26 cars beyond then.
This would be the most dramatic change in the Formula 1 points scoring system. Only very small tweaks have been made the points allocation since the start of the world championship in 1950.