Martin looks to Superleague and Nippon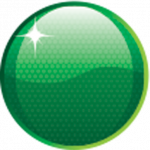 John Martin may be in for a very busy 2010 motor racing season.
The former Australian Formula Ford Champion is "95 percent" sure he'll be driving in the increasingly popular Superleague Formula series next year, coupling that with a drive in the Formula Nippon Championship Series in Japan.
Martin is almost certain to drive in Superleague Formula for an Alan Docking Racing-prepared team, which could field as many as six cars next year.
"Superleague is number one on mind of things to do," he said.
"It's just a matter of what team and who. I'll still be with Docko (Alan Docking Racing), but they've got a number of clubs – they ran five this year, and possibly six next year."
Superleague Formula is a new class of racing where each car is owned by a football (soccer) club, taking the battle for supremacy off the pitch and onto the race track. Famous clubs such as Liverpool, Tottenham Hotspur, FC Porto, AC Milan and Sevilla compete. Martin drove the better part of the year for Rangers FC.
"At the Spanish round, there were 65,000 spectators there. It got quite big," Martin said.
"There were a lot of people involved – not just from football, but motor racing people as well. The cars are quick, they're cool, they sound good. The racing is good. It's really, really awesome. That's one aspect of the category that I really like about it."
While Superleague is on the top of Martin's 'to-do' list in 2010, he says that a seat in Japan's Formula Nippon is realistic, and as long as the calendars of the two classes don't clash, he'll compete full-time in both categories.
"I've already got the dates for Nippon, but I don't have the dates for Superleague. It's talking about expanding to 12 rounds next year. I've seen a possible calendar, but there's no real dates yet. I hope it stays like that!" he said.
"Definitely, I'd like to do Nippon and Superleague if I can work between the two, that would be good. Japan at this stage is a definite possibility.
"I think we could go quite well in Japan in Formula Nippon. It's pretty similar to the cars that I'm already driving. I don't see any big problems. If you go well in that, you're almost assured of a drive in a GT car with factory backing. That's definitely the way forward."