Graham Moore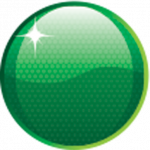 Sydney driver Graham Moore began his career at 18 racing in an Appendix J Holden at Warwick Farm before making his debut at Bathurst in 1965 in a Mini Cooper S alongside Ray Kalidi. Moore would go on to make 26 Mount Panorama starts; sixth-equal with Dick Johnson, Larry Perkins and Allan Grice.
A crowd pleaser during the 1970s, he thrilled the fans in the Norman G Booth Holden XU1 Torana around Amaroo Park taking on and defeating the Holden Dealer Team and Factory Ford teams on a regular basis.
Throughout his career Moore drove more than a dozen different makes and models of cars including Mini Cooper S, Falcons, a works Charger with Doug Chivas, Mazda RX7, Commodores, Renaults and a Ford Capri with Dick Johnson.
While his on track exploits are well known, Moore was also very influential behind the scenes by providing the support for drivers like Wayne Gardner, who had his first touring car race at Bathurst in 1992, and Belgium driver Michel Delcourt. He was also instrumental in bringing the Williams Renault Team out from the UK for the 1997 AMP Bathurst 1000 where he drove one of the Lagunas with Alan Jones.
Moore's last Bathurst 1000 start was in 1997 and his last foray at Mount Panorama was in the 24-hour races in 2002 and 2003 where he competed in a Future Touring spec Holden Commodore to win his class and finish 10th outright.
Like many Australian drivers Bathurst holds a special place for Moore. "I have probably driven the widest range of cars at Bathurst," said Moore. "I drove a works Triumph Dolimite, Chevrolet Camaro, Fords, Holdens, Chargers and even the works Renaults at the 1997 Super Tourer event. I have to say that I enjoyed every minute of it. The highlight was 1972. When we had a Torana and we were up front all day until we punctured a tyre and went off the road. The biggest thrill was that we were true privateers and we ran with the big teams and drivers including Peter Brock and Allan Moffat. Brock even said that our effort in pushing Moffat was a big part in him taking the win."
Of all the drivers he shared a car with at Bathurst he is best-remembered for pairing with the jeweller from Brussels, Michel Delcourt. The Belgian also had Moore alongside in the Spa 24 Hour race on four occasions. In 1987 they teamed up with Alex Guyaux to race a Holden Commodore VL to a class 5th. After skipping 1988 they were back in 1989, the pair joined by Roger Visconti in a Carrera Motorsport Porsche 911 Carrera (DNF). Their final two appearance came in 1991 in an Opel Omega 3000 shared with Wolfgang Haugg (DNF) and in 1992 when the same driver line up raced a Porsche Carrera RS to 14th overall.
"I first saw Michel drive with Robbie Francevic in a Volvo at the Wellington Street Race in 1985," said Moore. "He drove through the field and won the race and I thought this bloke is something special. Not only did I have him drive with me at Bathurst, but he gave the chance to go and drive alongside him in Europe. Michel and I would still speak every couple of months. He is a great guy and a very good race car driver."
Still a follower of the sport, Moore was at the Sydney Telstra 500 at Sydney Olympic Park. So just what is Graham Moore up to these days? "Graham Moore is still working at the ripe old age of 65 and still enjoying it," said the Sydney-sider. "My day to day business is a smash repair outlet in Brookvale which I only opened six months ago. I have got to have things to do. I'm an active person; I get up early and go to bed late."