The Best of Motorsport Legends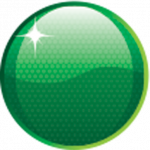 Finding things to place in your loved one's stockings at Christmas can be easy, but finding something good can be a little harder.
So, Speedcafe.com.au has found you the perfect present to offload to your loved ones this year.
The Best of Motorsport Legends is a hard cover book that has compiled the very best features from the magazine 'Motorsport Legends' that has been in circulation since February 2008.
The featured stories have been hand-selected by the readers of Motorsport Legends.
People and topics in the book include the late-Ayrton Senna, Peter Brock's biggest Bathurst triumph, Nissan's all-conquering GT-R, Jim Richards' Sidchrome Mustang, Bryan Thompson's VW Sport Sedan, plus many more.
If you have missed any of the Motorsport Legends magazines over the past two years, then this book is the best way to bring your motorsport memories back to life.
The 98 page book retails at $35 and can only be ordered online CLICK HERE (plus $10 postage and handling).
The Best of Motorsport Legends will be available through bookshops from early in 2010.