TIMC Kart Enduro full of Australia's best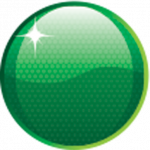 Eighty of Australia's best kart racers will compete in this weekend's TIMC Enduro.
The third annual end of season charity enduro will see over 40 teams of two drivers each compete for four and a half hours at the TIMC complex located in Port Melbourne, Victoria this Saturday.
Organised by one of Australia's most successful kart racers Matthew Wall, the event is designed to provide an opportunity for drivers to enjoy the sport in a fun, enjoyable and relaxed environment.
"At all of the championships throughout the year everyone is pretty focused on winning, this event is more about putting the fun back into the sport and making sure that everyone has a good time while raising money for the Royal Childrens Hospital," said Wall.
Two of the teams expected to figure prominently in this weekend's enduro is the David Sera/Kel Treseder combination and the Matthew Wall/Shane Price entry. Between them, this quartet have won an amazing 25 National Championships.
Long-time kart racers Remo Luciani and Shayne Piper will team up for the event using a new Monaco X1-30 chassis and Parilla X30 engine.
The inaugural event in 2007 was by the Victorian pair of Josh Arandt and Daniel Rochford. The winning pair completed 238 laps of the 1km circuit over the four-hour period.
Last year, the race was held in extremely wet conditions. Aaron Ivermee and Jordie Lindstrom finished ahead of the Price brothers – Bart and Shane.
Speedcafe.com.au will be represented in the race by news engineer Grant Rowley. He will be partnered by Motorsport eNews editor Andrew van Leeuwen.
If conditions remain dry, it will be the first time that the event has been run over a four and a half hour period.
The TIMC Enduro, which begins at 12:30pm, will be proceeded by a Vintage kart demonstration, Junior Enduro and a 30-lap Clubman feature race.
2009 TIMC ENDURO, PORT MELBOURNE ENTRY LIST
1 Kel Treseder/David Sera
2 Tony Ciccone/Matt Hayes
4 Carey Stapleton/Wayne Always *Masters
5 Steve Johnson/Steve Tomlinson *Masters
6 Kristian Hanley/Jordan Sanderson
8 Kristian Lindbom/Nick Percat
10 Paul Rodgers/Josh De Maio
11 Kevin Taylor/Frank Vella *Masters
12 Bobby Bourke/Gary Pegararo *Masters
14 Leigh Nicolauo/Fergus Symes
15 Matthew Wall/Shane Price
20 Remo Luciani/Shayne Piper *Masters
21 Kip Foster/Craig Willis *Masters
22 Chris Pratt/Dean Molik
27 Aaron Rintoul/Ashley Rintoul
33 Rick Pringle/Ryan Sanderson
34 Steve Scoble/Adam Macrow
36 Jake Fouracre/Richard Muscat
37 Dylan Collet/Kayne Hughes
39 Jake Spencer/Tim Holowell
40 Luke Price/Carley Wells
53 Adam Lindstrom/Travis Kodric
55 Ran Maclurkin/Darren Day *Masters
56 Dean Foster/Brock Green
69 William Yarwood/Scott Maclauglin
74 Ron Gaw/Rob Cubbin *Masters
87 Steve Smythe/Mark Wicks *Masters
90 Daniel Richert/Sarron Caddy
91 Lee Mitchner/Zane Wyatt
93 Adam Deborre/Dale Wood
94 James Sera/Adam Willison
99 Grant Smith/Joel Smith
103 Phil Straughan/Chris Sanderson *Masters
111 Grant Rowley/Andrew van Leeuwen
? Zeke Edwards/Mitchell Cuzens
? Jordie Linstrom/Aaron Ivermee