Greenbury leads the Aussie charge in Egypt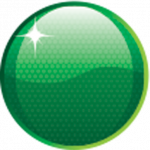 Queenslander Tyler Greenbury Australia's Greenbury is leading the Australian charge by setting the third fastest time during qualifying for this weekend's Rotax Max Challenge Grand Final at the Ghibli Raceway in Sharm El Sheikh, Egypt.
The Australian contingent consists of two-time Australian Champion Tyler Greenbury and Nicholas Crawshay in the Senior Rotax category, a trio of competitors in Junior Rotax (Jack Howard, Pierce Lehane and Luke Rochford) along with Jason Pringle and Brinley Gread in the DD2 category.
Greenbury's time of 1min 00.289secs was less than two-tenths of a second behind the fastest in the 72-driver Senior Rotax field set by South African Sean Frost. Crawshay was 69th fastest.
Rochford was the fastest of the Australian junior brigade in fifth place after qualifying. Gold Coaster Jack Howard was 16th and Lehane, who hails from Sydney, set the 36th quickest time.
Pringle was in fantastic form for his qualifying session in the DD2 category topping the time sheets in his group. Unfortunately the second group went slightly quicker so Jason ended up fifth overall. Gread had a disappointing run after setting the fastest practice time earlier in the day to finish 46th at the completion of qualifying.
The opening heat races will be contested this evening with racing continuing across the next three days before culminating in the World Finals on Saturday.
2009 Rotax Max Challenge Grand Final
JUNIOR MAX – MARANELLO/ROTAX/MOJO
Pole Edward Jones United Arab Emirates 1:01.151
9th Luke Rochford Australia 1:01.411
16th Jack Howard Australia 1:01.500
36th Pierce Lehane Australia 1:01.725
SENIOR MAX – CRG/ROTAX/MOJO
Pole Sean Frost South Africa 1:00.289
3rd Tyler Greenbury Australia 1:00.478
69th Nicholas Crawshay Australia 1:01.974
DD2 – CRG/ROTAX/MOJO
Pole Ralph Odendaal South Africa 58.547
5th Jason Pringle Australia 58.794
46th Brinley Gread Australia 59.492