D'Alberto plays the Earnhardt number game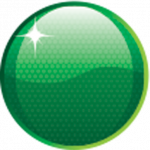 Tony D'Alberto will compete with the #3 in next year's V8 Supercar Championship Series – and as a nice little touch, he will use a similar #3 graphic that American stock car hero Dale Earnhardt competed with.
"I wouldn't say that he's my racing hero, but I think he was pretty cool!" D'Alberto said of Earnhardt Senior, who died during the 2001 Daytona 500.
"The number is associated with him in NASCAR, and I've watched a few documentaries on him and he's definitely a cool character.
"The lower numbers have a bit more prestige than some of the others too.
THE FINAL RACE OF THE 2023 REPCO SUPERCARS CHAMPIONSHIP ON ONE OF THE WORLD'S BEST STREET CIRCUITS. GO ALL IN AT THE VAILO ADELAIDE 500, CLICK HERE TO BUY TICKETS
"For most of my career I've raced with #9, but obviously I can't have that, so I think #3 will work well."
Tony D'Alberto Racing recently purchased one of Tasman Motorsport's Racing Entitlement Contracts – becoming a totally independent team after using Rod Nash Racing's #55 REC for the past two seasons.
The 2007 Fujitsu V8 Supercar Series champ, who turned 24 yesterday, said that having his 'own' number will allow him to better promote his brand.
"Now that we've got our own REC, we can promote myself a little bit more with the #3 attached and start to get a bit of recognition with that number.
"When drivers are swapping teams all the time, it's hard to get momentum. It's like Brocky (Peter Brock) with #05, and Greg Murphy with #51, people know those drivers and those numbers and you can start to build a following. There aren't many drivers who have been able to keep the same number their whole career."
While there's a REC and number change, most of Tony D'Alberto Racing remains in place for 2010. The next priority for the team now is a major sponsor.
"That's our major focus now," he said.
"We've got a marketing guy working full-time on that at the moment and there's a fair bit of work to get rid of all of The Bottle-O stuff – the truck, respray every panel, all new team kits – basically nothing carries over.
"There's a lot of work to be done before now and Abu Dhabi. We've started to wind down a little, but we've already got some things in motion."