Webb cuts first 'full-time' DJR laps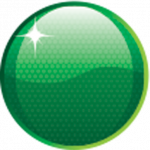 Jonathon Webb has had his first drive of a Dick Johnson Racing car as a 'full-time' DJR driver.
Webb, who wrapped up the Fujitsu V8 Supercar Series at the Sydney Telstra 500 last weekend, drove the Jim Beam Racing Falcon FGs at a ride day at Oran Park yesterday.
The 25-year-old (who actually celebrates his 26th birthday tomorrow), will drive for DJR next year in an expanded three-car entry after he secured the #25 Racing Entitlements Contract from Britek Motorsport recently. Webb will race the ex-Craig Lowndes Triple Eight Falcon FG that he purchased from the champion team last month.
Webb's DJR Falcon will run in the same 'base' livery as the Jim Beam Falcons, but without branding from the bourbon giant. It is expected that the highlight colour will be different to the red and gold that Steve Johnson and James Courtney compete with respectively.
It is unclear yet which race number Webb will race with, although he is keen to secure #19 (currently owned by Fujitsu V8 team Sieders Racing), to run concurrently with DJR's famous #17 and #18.
Webb, who drove for Jim Beam Racing in this year's endurance races with Warren Luff, told Speedcafe.com.au that he found the team had made some gains compared to when he drove with them at Phillip Island and Bathurst.
"The cars have improved since I drove them there," he said.
"There's been a couple of nice things they've tidied up as the year's gone on."
Understandably, he's looking forward to his first full-time crack at the Championship Series.
"I don't think I ever realised quite how much hard work it was going to take to get here and the time to make it happen," he said.
"Now that everything is settled, we can sit back, relax and enjoy the (Fujitsu) championship win that we had this year. I'm absolutely looking forward to getting into the racing next year."
For more with Jonathon Webb, CLICK HERE