V8 future: Singapore, Korea, Hyundai & Kia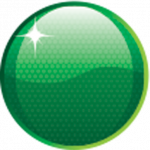 Now that the first Sydney Telstra 500 has been run and won, what is V8 Supercars' next big move?
It is likely that the 2011 V8 Supercar calendar will remain similar to the 2010 schedule, unless the addition of Singapore's new race gets fast-tracked. A new event at the Changi permanent facility in Singapore (still under construction) is expected to debut in 2012.
But where to from there?
With the introduction of V8 Supercars' Car of the Future set to debut in 2012, the chances of new manufacturers able to play in the Ford/Holden-dominated arena is highly probable.
THE FINAL RACE OF THE 2023 REPCO SUPERCARS CHAMPIONSHIP ON ONE OF THE WORLD'S BEST STREET CIRCUITS. GO ALL IN AT THE VAILO ADELAIDE 500, CLICK HERE TO BUY TICKETS
Speedcafe.com.au has learnt that Hyundai and Kia have both shown interest in participating, and one of their lures would be a new race in Korea.
"That's a leap of faith," V8 Supercars Executive Chairman Tony Cochrane said when quizzed on Korea's involvement in the sport.
"Certainly, we've been working with the Singapore government and others up there for a year or more. We're very much looking forward to having a new race at Singapore on a permanent circuit. It's probably now firming up for 2012.
"Beyond that, we're talking to some other regions of Australia, we're talking to other international countries. I had a very good meeting with people representing another international country while I was in the Middle East, and we'll carry on those discussions into next year."
Cochrane did admit, however, that Korea has shown interest in the V8 category, and that the alignment of a race in that part of the world with the inclusion of Korean manufacturers Hyundai and/or Kia had obvious synergies.
"There's an awful lot of interest in us going to Korea. How realistic Korea is, I don't really know? Personally, I think it's in the two-four year time plan, but who knows at this stage."
In terms of Korean race venues, a new circuit is currently being built in South Korea at a site in the Yeongam county, 320 kilometres south of Seoul.
The track is being earmarked as a possible Formula 1 venue in 2011.
Hyundai, founded in South Korea, is the world's fourth-largest car maker. It has been linked to V8 Supercar racing for some time.
Kia is also based in South Korea, noted as the country's second-largest manufacturer (behind Hyundai). Kia is owned by the Hyundai Kia Automotive Group.
A lot of water will have to pass under the bridge before a Korean race or car manufacturer joins the V8 Supercar fray, but Cochrane is confident new players will be seen in the sport in the near future.
"It's early days," Cochrane continued.
"Car of the Future is now going through the board. Mark Skaife has done a world class job of it. We're really fortunate in this championship to have someone of Mark's skill level and talent.
"No question, if other international manufacturers want to play with us, they'll be able to. We've come up with a lot of very, very good recommendations that we're very happy about. I won't be surprised at all if we don't have one, at least two new manufacturers into the existing 29 franchisers in the coming years."