NASCAR program confirmed for Danica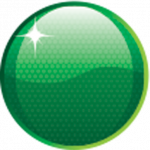 Danica Patrick will race in the 2010 NASCAR Nationwide Series.
The IndyCar Series star will drive the No. 7 GoDaddy.com Chevrolet in a partial Nationwide schedule next season, as well as one ARCA Re/Max Series race.
Patrick will drive for JR Motorsports in a two-year deal.
"It's been a long time coming, but the stars finally aligned for me with Go Daddy and JRM," Patrick said.
"I have always said I love to drive, and if I could make it work to race in both IndyCar and NASCAR – with the right sponsor, like GoDaddy.com and the right team, like JRM – then I'd love to drive in NASCAR!"
The JR Motorsports car was officially unveiled in Phoenix by Go Daddy CEO Bob Parsons and Patrick.
"As Danica said, the stars aligned," said Parsons.
"We're thrilled to expand our long-standing relationship with Danica into NASCAR. This is not only big news for NASCAR fans, it has all the ingredients for some major Go Daddy-esque marketing magic."
GoDaddy.com has also been confirmed as Patrick's sponsor of her IndyCar ride for 2010, driving for Andretti Autosport.
Danica will make her stock car debut at the ARCA event in Daytona on Saturday February 6. That race is scheduled a day before the Super Bowl where her latest Go Daddy commercials are set to debut.