Ryan Simpson steps up to Sonic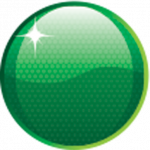 Ryan Simpson has been confirmed as a Sonic Motor Racing Services driver in the 2010 Ford Genuine Parts Australian Formula Ford Championship.
Simpson will join current driver Geoff Uhrhane in the three-car Mygale team, with the third driver to be confirmed soon.
The New South Welshman contested this year's Formula Ford title for Spectrum team Synergy Motorsport. Now, he steps up to the Champion team.
Team boss Mick Ritter said that Simpson has already fit into his close-knit team well.
"We've kept a close eye on him for about 12 months when he did one or two races at the end of last year and he was impressive straight away," he said.
"Our opinion on him, since then, hasn't changed at all. (Nick) Percat commented to me many times that he thought he'd do a good job in one of our cars.
"He had a run with us at Winton a couple of weeks ago, and he was good as gold. He settled into the car and the team quickly. It certainly suits the way he drives, more so than what he's been in for the last 12 months.
"Essentially, we now have two second year guys. Geoff's had a good rookie year, but it's time to step up to the plate. He's now the most experienced guy in our team. I know he's looking to step it up."
In other Sonic news, Josh Hunter (grandson of Australian Sprintcar legend Garry Rush) will contest the Victorian Formula Ford Championship, also taking in selected rounds of the national title.