Promising Peugeot rally test for Evans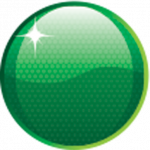 Three times Australian Rally Champion Simon Evans has completed a positive test session with Peugeot in France as he looks to secure a drive in the Intercontinental Rally Challenge for 2010.
Evans and his co-driver wife Sue travelled to Clermont-Ferrand in central France where they tested on a six kilometre tarmac road in a Peugeot 207 Super 2000 (S2000) rally car – identical to the one driven to championship victory by Britain's Kris Meeke this year.
Peugeot has won the last three consecutive Intercontinental Rally Challenge (IRC) drivers' and manufacturers' championships with its S2000 cars.
The test presented numerous challenges for Evans; he had not run in a S2000 car in ten months. He contested the opening Australian Rally Championship round in a Corolla S2000, but with Toyota's withdrawal from the series he then switched to a Mitsubishi Lancer Group N car and went on to win his third ARC title . He had just one week to prepare for the test in near freezing conditions, and had to acclimatise to his least preferred surface – tarmac.
Evans more than met these challenges during the one-day test with a new French Peugeot team aiming to make its IRC season debut in 2010.
"It was such a great experience", said Evans. "The team was fantastic – they looked after us incredibly well. The car was by far the best rally car I have ever driven. It gave me so much confidence to keep pushing harder and harder, and I felt really comfortable in it. They were quite keen to run me in the championship in 2010 – it all just made me more enthusiastic about the prospect of locking something in. Which is where the difficult part starts; we're going to have to work very hard to come up with the funding to put a deal together for next year."
The IRC is the rival championship to the WRC, and comprised 11 rounds across Europe, South America, and Africa in 2009.