New five-year F1 TV deal on ONE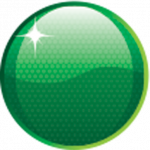 Network Ten has announced a new five-year extension of its exclusive Australian broadcast rights to Formula 1, providing Australian viewers with more coverage.
The new agreement commences in 2011 and extends through to the conclusion of the 2015 world championship season.
The agreement with Formula One Management provides Network Ten live and exclusive coverage of all F1 races. The deal involves an increase in annual broadcast content and also covers all online, mobile and IPTV rights.
David White, Network Ten's general manager, sport, said that with Mark Webber's success this year, demand for F1 viewing has never been so high.
"Formula 1 has always had a large, passionate and loyal following in Australia," he said.
"With Mark Webber's two great wins this year, along with the emergence of several exciting new franchises challenging the 'old guard', Formula 1 is attracting a legion of new fans.
"We are delighted that our extended relationship with Formula One Management will cement ONE's place as the home of Formula 1 on Australian television."
The 2010 Formula 1 season comprises 19 rounds, with Round 2's Formula 1 Australian Grand Prix taking place on Sunday, March 28.
All Formula 1 races throughout the season will be broadcast live on ONE, the Network's 24-hour digital sports channel, with delayed coverage on TEN. Qualifying sessions will also be seen on ONE.
In addition to F1, motorsports enthusiasts will find plenty of action on ONE in 2010, including MotoGP, Moto2, 125cc races, the Le Mans 24 Hour, selected NASCAR Sprint Cup races, highlights of every Sprint Cup race, full season coverage of the NASCAR Nationwide Series, exclusive coverage of Australian Rally Championship and exclusive coverage of ANDRA Pro Series drag racing.