Jonathon Webb: Developed for Main Game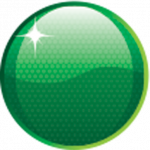 It's been a big few days for Jonathon Webb. On Saturday, he wrapped up the 2009 Fujitsu V8 Supercar Series. yesterday, he drove one of Dick Johnson Racing's Falcon FGs – the team he'll drive for next year in the Main Series. And to top it off, tomorrow (Thursday) is his 26th birthday!
Speedcafe's Grant Rowley spoke to him about his Fujitsu Series win last weekend and his full-time future with the legendary Queensland team …
QUESTION: You've had your first drive of a Dick Johnson Racing car as a full-time DJR driver. What were your impressions?
JONATHON WEBB: It wasn't bad. Obviously I raced with the team in the endurance races, and the cars have improved since I drove them there. There's been a couple of nice things they've tidied up as the year's gone on.
The team has some really good plans for next year to cope with the extra car. They have some new staff coming on board to run the third car, so it adds a whole new tier to the staff there and a few more expertise. The team was strong this year, and I think we'll be even stronger next year.
Q: This Main Series drive has been a couple of years in the making for yourself. Is the wait worth it?
JW: Definitely. I don't think I ever realised quite how much hard work it was going to take to get here and the time to make it happen. Now that everything is settled, we can sit back, relax and enjoy the (Fujitsu) championship win that we had this year. I'm absolutely looking forward to getting into the racing next year.
Q: Was it a nice relief to have secured the Fujitsu Series in the first race in Sydney last weekend?
JW: Oh, it was a massive weight off my shoulders. It was probably one of the hardest race meetings of my motorsport career. All the pressure and everything, all of which I put on myself to come away with the win. To wrap it up on Saturday was great, and then to go into Sunday, have a whole heap of fun, enjoy the track, enjoy the car and enjoy being part of it all, yeah, it was definitely a massive relief – and great to win the last race.
Q: What's your personal expectations for next year?
JW: I mean, it's obviously not an easy category, and I think you'd be silly to go in there thinking that you're going to win races.
It's definitely not going to be easy, but from my point of view, I think if I can get out there in my first year, knowing that I have a good car and a good team behind me and try and run consistently in the top 20, that would be a good start.
With the soft option tyre, you're going to have a couple of opportunities for a result, depending on who's on what tyre – I might even be able top position myself in the top 10 for a couple of races.
But most importantly, I want to try and stay inside that top 20 in qualifying and all the races during the year.
Q: You're going to have a great car for next year. You've secured Craig Lowndes' Triple Eight car that he drove this year. It's probably the best V8 Supercar you've ever driven …
JW: It's chassis 15, which Craig won a couple of races in, and it's been Triple Eight's spare car. It's almost a brand-new car, and with Triple Eight being the championship winners, the cars are quick, and DJR has been working with those cars all year. From my point of view, there's certainly no excuse why we won't be competitive, and that's the way we wanted to go about it. Really, they'll be no one to blame but myself. It's up to me to get in there and make it happen.
Q: So what does the new Fujitsu V8 Series Champion do over the Christmas period?
JW: I'm just kicking back in Sydney (Jono's home town) for a couple of days before I head back up to Queensland next week for a week or so – wash the clothes and pack the bags. I'm heading back to Sydney again for about three weeks over Christmas. I'll bring my bike down, do a bit of training, go to the gym a few days a week and make sure my fitness is right up to par.
I head back to Queensland mid-January, go to the workshop for a while with the boys, get comfortable in the car and getting all the niggly things sorted out. Before you know it, we'll be testing at QR and packing our bags and heading over to the Middle East for the first two rounds.