Webber and Brabham honoured by BRDC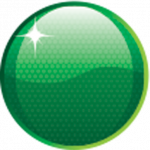 Australian race drivers have cleaned up in the annual British Racing Drivers' Club (BRDC) Awards in London.
David Brabham was honoured for his outstanding performance in 2009 with the Fairfield Trophy, while Mark Webber won two awards – the Innes Ireland award and the Bruce McLaren Trophy.
Brabham, winner of the Le Mans 24 Hours victor and American Le Mans Series Champion, accepted the BRDC Fairfield Trophy while in Sydney, enjoying two week holiday after competing at the Sydney Telstra 500 in the MINI Challenge class.
The BRDC Fairfield Trophy is awarded for an outstanding performance by a BRDC Member in honour of Pat Fairfield, a highly-regarded driver of the pre-war era who scored many victories at home and abroad — notably in an ERA.
Brabham said that it was a privilege to be recognised by the BRDC.
"It is a great honour to receive the BRDC Fairfield Trophy for outstanding achievement," said Brabham.
"It's been an unbelievable season where I was privileged to race with two fantastic teams. Winning Le Mans with Peugeot and taking the ALMS title with Patrón Highcroft Racing achieved two of my career-long goals in what was a very special year for all of the family.
"Half a century ago, my father won his first F1 crown and it's fantastic to be here in Australia celebrating his remarkable achievements with the rest of the family. I am sorry I can't be there to collect the award but the Fairfield Trophy really is a fitting end to a memorable year. It means a lot to receive this commendation from my peers."
For double Grand Prix winner Webber, the Innes Ireland is handed to the driver who best displayed the qualities of courage and sportsmanship epitomized by the late Innes Ireland. His other honour was the Bruce McLaren Trophy, which is awarded annually to the Commonwealth driver who has established the most meritorious performances in international motorsport.