V8s to get own pit lane at Albert Park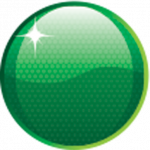 V8 Supercars Australia is currently negotiating a new five-year deal with the Australian Grand Prix Corporation, and the new deal is likely to see the V8s have its own pit lane facility – possibly as early as 2010.
The pit lane facility that was used at the Sydney Olympic Park precinct has been designed to be portable, allowing the V8s to simply move it where it likes, and its next destination could be at the Melbourne Grand Prix.
There is adequate space for the pit structure to reside at the Albert Park circuit – the straight between turn 13/14 is its most likely home for the four-day meeting.
According to V8 Supercars Chairman Tony Cochrane, the chance to hold more than "exhibition" races appeals to the category.
"We've got a really good relationship with the Grand Prix, Drew (Ward) and all his team, and we've got a fantastic working relationship with Bernie (Eccelstone) and the FIA," he said.
"We are working out a five year deal with F1 and I'm very hopeful that we'll have our own pit area at the F1 Melbourne event, possibly next year, and we'll do a set of major races to associate with that event.
"We'll get out of the 'exhibition' phase of that event but we are very much committed to supporting F1 coming to Australia – it's the pinnacle of world motorsport.
"We have an outstanding relationship with them and I'm all for trying as best as I humanly can to get a sensible deal up in Melbourne, and I expect I will get a sensible deal up in Melbourne."
The chance, however, of the V8 Supercars competing for championship points at the Albert Park circuit are slim, at best. The class has an ongoing broadcast deal with Channel 7, conflicting with Network 10's rights to Formula 1.