Stokell bound for Spain after MINI win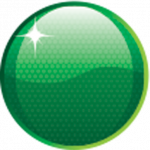 Paul Stokell will represent Australia in a round of the Spanish MINI Challenge next year after he claimed the 2009 MINI Challenge Series, delivered by Pizza Capers. at the Sydney Telstra 500 last weekend – his sixth National motor racing Championship.
Rival Chris Alajajain will also make the trek to Spain after sealing second in the title.
Stokell's championship success wasn't a given, though. His bid was threatened when the front right wheel studs inexplicably sheared off his DecoRug MINI John Cooper Works Challenge machine midway through Saturday's first race. Ironically, the team had changed all four corners on both cars before Sydney after a similar problem for team-mate Grant Denyer in Surfers Paradise.
Stokell took it in his stride and concentrated on doing enough in Race 2 on the demanding Sydney Olympic Park street circuit to finish with the championship in the bag.
"It's an incredible relief to have won this Championship," he said.
"For a second on Saturday I was concerned we were in danger of losing it after the wheel came off, but once I calmed down and looked at the situation, I knew exactly what I had to do in Race 2.
"This weekend all round was hard with so much success ballast on board (50kg), which I think has been indicated by our results at the last two events. When I crossed the line on Saturday afternoon, I was pretty sure I had it in the bag and when the team informed me that indeed I did, it was a fantastic moment.
"To be presented with the trip to Spain by MINI, which was completely unexpected, really topped it off. It will be an amazing experience racing in Europe again, particularly under the Team Australia banner.
"I hope that Chris (Alajajian) and I can go over there and show where the Australian MINI Challenge Series is against those in Europe. I have to thank MINI and all the guys that work on the Championship for making this happen. It's mind-blowing."
While Stokell endured a difficult round, Glenn Seton was the round winner, taking his Trivett Classic MINI Garage John Cooper Works #to two wins over the course of the weekend. Alajajian and Scott Bargwanna rounded out the podium.
Uber Star guest driver David Brabham – the reigning Le Mans 24 Hour winner –came home in fourth for the round.
"If you thought it was hard winning the world's biggest race try winning a MINI Challenge race with you guys!" he said post-race.
"It's harder than anyone realises. I have had a tremendous time this weekend and I can't thank you all enough."
Top 12 MINI Challenge Series points score:
Paul Stokell 966
Chris Alajajian 918
Scott Bargwanna 873
Nathan Caratti 765
Grant Denyer 753
Beric Lynton 391.5
BJ Cook 376.5
John Modystach 358.5
Grant Sherrin 234
Sean Carter 201
Brendan Cook 198
David Stillwell 195