Nitro racers en-route to Australia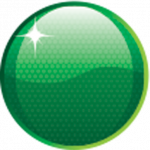 The massive undertaking of bringing American Nitro Funny Car racer Jack Wyatt to Australia for next month's International New Year Series at Willowbank Raceway is officially underway.
A cargo ship is currently en-route to Australia from California carrying the freight of Wyatt and fellow USA racer Gary Densham.
Included in the container and nine pallets the crew will unload from the ship later this month are both Wyatt and Densham's Nitro Funny Cars, four motors (for Wyatt's car alone), rods, pistons, Valvoline oil, eight clutch discs, three super chargers and 150 plus tools – and that's just off the top of Wyatt's head.
Wyatt and his son plus two crew members recently spent two days packing the equipment for shipping, after driving 1800 plus miles from their base in Iowa.
"It is a massive undertaking but we couldn't be happier to be coming over to Australia – there are plenty of spares, tools, and of course our Nitro Funny Car, as well as Gary's Nostalgia Funny Car, now on their way across the seas and the team will arrive late December to complete the final preparations," said Wyatt.
The International Nightfire New Year Series will take place over two rounds – January 2nd and January 16, 2010, featuring the USA vs AUS Nitro Funny Car challenge, children's rides and fireworks, and lots of support racing. For more info and tickets visit www.willowbankraceway.com.au