Elsegood wins Yokohama V8 Ute Series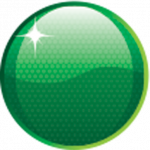 Coopers Pale Ale driver Jack 'The Hustler' Elsegood claimed victory in the 2009 Yokohama V8 Ute Racing Series after a consistent run at the Sydney Telstra 500.
Eight drives came into the final round with a chance at the title, however by Race 3, it was down to a Ford vs Holden street fight with Elsegood and his Hi-Tech Motorsport team-mate Grant Johnson.
Elsegood just had to finish the race to win, however he was in the same position in 2007 when he had tyre issues half way through the final race and lost the title.
"I stayed out of trouble, I just wanted to have a clean race and get the car home," he said.
"It's a great feeling to finally win the title. I've been with Coopers for six years now and it's a great result to finally bring this home to them."
George Miedecke won out the final round at Sydney's Telstra 500, with Johnson taking second for the round and the series.
The series point score is provisional due to ongoing appeals pending with CAMS regarding Layton Crambrook and Gary Baxter.
GBF Underground Mining's Paul Williams took out the Racer Industries Rookie of the Year Award by 25 points over Gary Carson.
As a result of his victory in the sub-class, Williams wins a test drive in a V8 Supercar.
To re-cap on the final round of the V8 Ute Series, tune into Network Seven, Saturday, 19th December at 1pm (EDST).