'77 Bathurst Falcons to star at 2010 Top Gear Live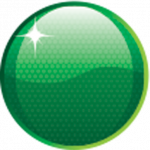 One of the greatest moments in Australian Touring Car racing history is to be repeated at the 2010 Top Gear Live Bathurst Legends presented by Shannons Insurance.
The two Moffat Ford Dealer Team Falcon XC coupes that were the stars of the controversial 1-2 'form finish' in the 1977 Bathurst race will again be side by side and the centre of attention at Sydney's Acer Arena from February 11-14.
The race-winning Allan Moffat/Jacky Ickx Falcon is emerging for the event after being enshrined in the National Motor Racing Museum at Bathurst for many years, while the second-placed Colin Bond/Alan Hamilton Falcon XC is coming from the Bowden's Own Collection on the Sunshine Coast for the historic reunion.
Moffat and Bond last drove the cars as part of the BA Falcon Supercar launch at Bathurst in 2002. On that day Dick Johnson drove the BA Supercar T-Car with the late Geoff Polites (then Ford Australia President) alongside, with Moffat and Bond driving behind.
Sharing the spotlight at Top Gear Live will be in a stellar display of vehicles responsible for 10 other Bathurst victories:
* 1979 Bathurst-winning Peter Brock/ Jim Richards Torana A9X
* 1980-winning Brock/Richards Commodore VC
* 1981-winning Dick Johnson/John French 'Tru Blue' Falcon XD
* Brock/Larry Perkins Commodore VH that won back-to-back Bathurst races in 1982 and 1983
* 1984 race-winning Brock/Perkins Commodore VK
* 1985-winning John Goss/Armin Hahne Jaguar XJS
* 1987 race-winning Brock/David Parsons/Peter McLeod-winning Commodore VL
* 1989-winning Johnson/John Bowe Ford Sierra RS500
* 1992 Bathurst-winning Nissan GT-R of Jim Richards/Mark Skaife.
This spectacular line-up will also be joined by the Chevrolet Camaro of Kevin Bartlett/Colin Bond that was dubbed the 'Channel 6 Camaro' after it bowed out on its roof in the 1982 Bathurst. A number of these cars were recently seen as part of the Pirtek Australian Legends at the Nikon SuperGP on the Gold Coast.
Together they arguably form the most iconic group of Bathurst champion cars ever assembled.
The reappearance of the two 1977 Moffat Ford Dealer Team Falcons will re-ignite the controversy surrounding their form finish.
The Moffatt/Ickx Falcon was leading comfortably in the race's dying laps when it ran out of rear brakes and was caught close to the finish by its teammate, driven by Colin Bond and Alan Hamilton.
Team owner Moffat ordered a 'Ford finish 1-2' sign to be given to Bond and after winning his fourth Bathurst, denied that Bond have passed him.
"We wanted to find an event that would allow us to display probably the greatest number of Bathurst winning and legendary vehicles in one place at one time," said Paul Gates, National Sales Manager Shannons Insurance. "Top Gear Live will give us this opportunity. We encourage patrons to leave time before or after the show to view these legendary vehicles and reminisce about the great days of the Great Race."