Super Sydney, but improvements needed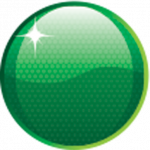 The Sydney Telstra 500 has been deemed an outrageous success, but there is room for improvement, says V8 Supercar Australia Executive Chairman Tony Cochrane.
The official total crowd figure for the three-day meeting was 184,856, with Saturday's figure the largest of the weekend (72,610), thanks in part to the Cold Chisel concert.
While the crowd figures were not as high as debut street races at Adelaide in 1999 or Townville earlier this year, it is by far the highest ever crowd to attend a V8 Supercar race in Sydney.
So, what's next? Cochrane says that there are 'placement' improvements to come.
THE FINAL RACE OF THE 2023 REPCO SUPERCARS CHAMPIONSHIP ON ONE OF THE WORLD'S BEST STREET CIRCUITS. GO ALL IN AT THE VAILO ADELAIDE 500, CLICK HERE TO BUY TICKETS
"We've got so many plans on what we're going to add next year," he said.
"We're going add a huge car show, we're going to add new elements, (but) it's really hard to get placement right. We've got 14 big screens here, but some aren't in the right places.
"We've got minor grand stands issues, and we need to add a second overhead bridge at gate six to cope with demand. At peak time on Saturday, the line-up was 150 metres long, and that's unacceptable.
"We've got an issue with the number of toilets, which we can't believe. We thought we had more than enough. We got that wrong so we'll get more.
"One of the great things about our fans base is that they are very forgiving – they'll accept that in the first year – they won't accept that in year two or year three."
While there are 'easy fix' areas that will be addressed for 2010, Cochrane says that the Sydney Olympic Park is the ideal place to host a V8 Supercar race.
"I think what we've proven is that this is a fantastic event precinct – absolutely a world class precinct," he said.
"We've had fun using it and we've got great ideas for the future. We want to build on this for the future. It's our huge finale for the year. We want as many other motorsport things associated with it as possible."
V8 Supercars Australia will meet with the NSW government and other event officials next week for a full debrief to discuss future tweaks to the race meeting.
One issue that was shot down, though, was the mooted plans of a crowd cap. NSW Events had requested to limit the amount of patrons to 70,000 per day, but Cochrane jokingly said he'd rather spend the night in jail than stop patrons coming through the gate!