Ron Tauranac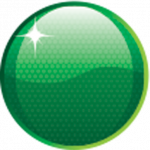 Ron Tauranac is one of Australia's unsung motor racing heroes.
Tauranac was the Australian designer responsible for one of Formula 1 world champion Sir Jack Brabham's three world title. Tauranac designed Brabham's cars from 1962 until the famous Australia's retirement at the conclusion of the 1970 season.
After briefly acquiring the Brabham team, Tauranac sold it to Bernie Ecclestone. Other jobs followed before he left England, but was lured back where he established the Ralt marquee. The first Ralts (RT1) competed in Formula 3, Formula 2 and Formula Atlantic. The chassis won the European Formula 3 Championship in 1975 and 1978 with drivers Larry Perkins and Jan Lammers respectively.
Tauranac also penned the ultimately unsuccessful Theodore Racing F1 car in 1978.
While the Theodore chassis didn't win any awards, the Ralt business set up Tauranac's life. He sold the business in the 80s for a tidy figure, moving back to Australia.
In recent times, he has been a consultant for a few V8 Supercar teams, including Dick Johnson Racing, Perkins Engineering and the now-defunct Rising Star Racing team.
So, what is Ron Tauranac doing these days?
"I'm designing a Clubman car for Tony Simmons," he told Speedcafe.com.au
"I haven't been working on it too much of late. I did some work a year ago but he got quite busy shutting down his business and travelling to America, Canada and England. He's back now to get his cars ready to go to New Zealand, but my project has been dormant for a while now.
"I just like to keep busy. I don't care what it is. I catch up on a few history books – not necessarily about motor racing.
"When I first come out here, Greg Siddle was managing one of Dick Johnson Racing's drivers (Max Wilson) and he got me to interview for the job, which I did. I helped in the last few rounds.
"The next year I worked with Larry Perkins team – not full-time, just doing a bit of development stuff. I also worked for the Ford Rising Stars team, run by Jim Morton."
Tauranac notes that his best years were with Ralt, not Brabham.
"I was a lot better off running Ralt cars than Brabhams," he said.
"With Jack involved at Brabham, we just built cars and subcontracted a lot of work. With Ralt, I did my own thing. At the time, the tax in England was very high, and computer technology had just started to come in the early 80s, and the European Union was giving 30 percent off modern CNC control machinery you'd buy, so instead of paying tax at the high rate, you could right-off what ever you purchased through the year. So I just purchased a lot of machinery!
"Instead of having the odd lathe, I had all this modern stuff. When I sold out to March, it was all valuable – it never depreciated. It was quite successful!"
These days, Tauranac doesn't religiously watch V8 Supercars or Formula 1, but he always keeps in touch with results.
"I know some of the drivers and some of the people in the V8 teams, so I usually have it on in the background during my afternoon tea," he said.
"Formula 1, I usually tape it and put it on at different times of the day. I'll watch a bit at breakfast, a bit at lunch, a bit at dinner, but I won't just sit down and watch the whole thing."