Perkins: Looking forward to turning page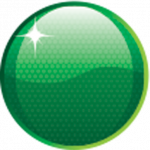 Jack Perkins has confirmed that the Sydney Telstra 500 was his last V8 Supercar meeting for Kelly Racing.
The 23-year-old has been a part of the start-up Kelly operation this year – both as a driver and behind the scenes.
He said that he was glad to be with the team in its inaugural season.
"I can't thank Todd, Rick, John (Kelly) and Patrick (Ricci) and everyone involved enough for giving me the opportunity I have had this year," he said.
"It has been fantastic to be a team-mate to Todd and Rick in the first year of Kelly Racing.
"I was there at 3 o'clock in the morning stickering the truck before the first round and I have been through the whole phase, thick and thin, with the guys.
"Again, I can't be thankful enough to them and also to our sponsors, Dodo and BET 247, and I'm looking forward to again turning the page over and seeing what presents itself for next year."
Perkins has not spoken on the record yet about his future plans, although it's mooted that he will drive for the new single-car team Lucas Dumbrell Motorsport next year.