Australian GT title goes to Wall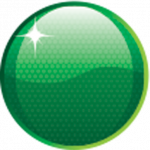 New South Welshman David Wall secured the 2009 Australian GT Championship at the Sydney Telstra 500 yesterday.
David's weekend got off to the best possible start, qualifying on pole position in his Porsche GT3 997 Cup S for the final round of the championship – despite the fact that heavy restrictions were placed on his Porsche to bring it back to the field.
In Race 1, Wall finished second behind Max Twigg (Porsche GT3 997 Cup S) after a spirited dice.
That result saw an additional 55kgs placed in Wall's car for the second race, the final race of the year.
Twigg again ran away from the field in Race 2, beating Theo Koundouris (Porsche GT3 997 Cup S), Tony Quinn (Aston Martin DBRS9) and Wall.
Wall finished third for the round behind Twigg and Koundouris. It meant that Wall finished on the podium in every round this year. In fact, his fourth place was the only race he had finished off the podium.
David was over the moon to win the championship, especially in front of his sponsor Payce who is based in Homebush.
"I am so pleased to be able to bring home the championship on the door step of Payce's development at the waterfront precinct in Homebush Bay," David said.
"Their support over the last five years has been invaluable. It is also fantastic to reward my new sponsor, All Workshop Services, with a championship win in their first round.
"This year has been an absolute dream for me and the team. It could not have been better!
"The whole team has done an incredible job, but particularly my engineer Steve Williams – this championship is as much his as it is mine."
As a result of winning the championship, David has been invited to the Porsche Motorsport Awards to be held in the new Porsche museum in Stuttgart, Germany this Friday.