Ambrose confirmed for Dubai 24H start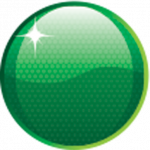 Marcos Ambrose will make his Dubai 24 Hour Sportscar race debut at the Dubai Autodrome on January 14-16 early next year.
Ambrose will drive the #148 Ferrari F430 GT2 of the AF Corse team, partnered by Rob Kaufman, Michael Waltrip, Rui Aguas and Niki Cadei.
AF Corse team owner Kaufman is also a co-owner of Michael Waltrip Racing, with which Ambrose's team JTG Daugherty Racing has a close technical alliance.
Ambrose, who was at the Sydney Telstra 500, said that it will be a chance to blow off the off-season cobwebs.
"It will help me out because it gets me back behind the wheel of a race car again before the season starts," he said.
"I've never been to Dubai and I've never raced a 24 Hour race over in the Middle East, so it's a racing first for me.
"It's not too serious. We're just going to go up there and be good support for them. Their lead driver is Rui Aguas and he'll qualify the car and do all the things he wants to do to it. He'll lead the race for us and all those things so there is no pressure on, I'm just going over there with Michael Waltrip and Rob Kaufmann to have a good time and meet some new people and race a cool car.
"We'll be in a Ferrari F430. I've never raced a Ferrari but I've driven plenty. I've never raced one and I guess if you crash them they get more expensive to fix. So I'll try not to crash it.
"A 24 Hour race is a different mind-set. It's not about running the car at ten-tenths. It's about running the car at seven-tenths all day and looking after the gearbox, the brakes and the engine. I'm looking forward to it and it should be fun."
Ambrose has previous experience in GT and Sportscar racing, entering the Grand-Am Rolex Sportscar Series event at the Circuit Gilles Villeneuve in Montreal, Canada earlier this year with fellow Sprint Cup Series driver Carl Edwards.
The Australian driver competed in the GT class at the 2005 Daytona 24 Hour in a Porsche GT3 Cup car with fellow Australians Paul Morris, Craig Baird and John Teulen.
Meanwhile, the former two-time V8 Supercar champion will take the scenery of his home state of Tasmania to millions of television viewers in the United States as the Australian NASCAR star co-stars in episodes of the US television program 'Gold Fever' on the Outdoor Channel early next year.
A television crew from Gold Fever with host Tom Massie joined Ambrose for a week of filming in Tasmania last week.
The filming commenced with a media event at the Beaconsfield Gold Mine last Monday, where Ambrose and Massie were given a tour of the Beaconsfield Mine and Heritage Centre by Brant Webb, one of the survivors of the 2006 Beaconsfield mining disaster.