Webb seals Fujitsu V8 title in style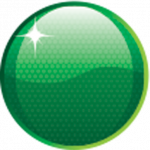 Jonathon Webb had already wrapped up the 2009 Fujitsu V8 Supercar Series yesterday, and today, he put the finishing touches on a great season.
The #26 Gulf Western Oils Ford Falcon driver passed early race leader James Moffat (Norton 360 Falcon) and pulled away to a six second victory at the end of the 17 lap race.
Moffat's finish saw him promoted to second place overall in the championship ahead of David Russell (Howard Racing Falcon).
Grant Denyer (Crimsafe Falcon) took third place, ahead of Marcus Marshall (ESET Falcon) and Russell.
James Winslow's impressive Fujitsu V8 Series debut in the Jay Motorsport's Commodore ended on the penultimate lap after an incident.
Final 2009 Fujitsu V8 Supercar Series points
1. Jonathon Webb 1874
2. James Moffat 1623
3. David Russell 1618
4. Grant Denyer 1441
5. Daniel Gaunt 1179
6. Brad Lowe 1077
7. Damian Assaillit 1018
8. Sam Walter 943
9. Taz Douglas 926
10. Geoff Emery 924
11. Shane Price 913
12. Rodney Jane 757
13. Drew Russell 619
14. David Sieders 594
15. Ben McCashney 495
16. Ben Eggleston 470
17. Tony Bates 340
18. Colin Corkery 335
19. Gene Rollinson 310
20. Karl Reindler 302
21. Leanne Tander 302
22. Marcus Marshall 240
23. Bryce Washington 200
24. Colin Sieders 198
25. Jay Verdnik 186
26. Mark McNally 158
27. Andrew Anderson 147
28. Todd Wanless 144
29. Ryan Hansford 126
30. Hayden Pullen 123
31. Garth Walden 123
32. Mark Howard 112
33. James Winslow 84
34. Aaron McGill 57
35. Paul Morris 52