Stamatis takes home-town victory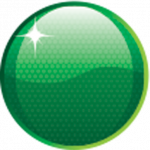 Perth's Martin Stamatis has taken victory at home, with the Perth Motorplex hosting round 2 of the ANDRA Pro Series Drag Racing Top Fuel Championship this weekend.
Stamatis' Jim Read Racing team-mate and three-time Australian champion Phil Read set the fastest qualifying time on Friday evening, however it was Statmatis and the Jim Read Racing/Billview Top Fuel dragster who would take the honours when all was run and done.
On his way to victory, Stamatis lined up against fellow West Aussie Allan Dobson in the first round, before downing team mate Read with a solid 4.7 second pass in the semi finals to face defending Australian Champion Phil Lamattina in the finals.
With a 4.70 second pass down the quarter mile, Stamatis beat the Victorian across the line to claim the trophy.
As well as round two of the ANDRA Pro Series Top Fuel Championship, the weekend's event was the West Australian round of the Shannons Insurance Tri State Top Fuel Shootout..
The first is this weekend at the Perth Motorplex. Round 2 is in May at the Nitro Champs at Western Sydney International Dragway with the final round at the season ending Winternationals at Queenslands Willowbank Raceway in June.