Courtney leads home all-Sydney podium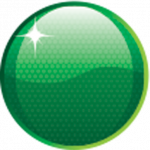 In a race of attrition, James Courtney won the final race of the inaugural Sydney Telstra 500 today.
The #18 Jim Beam Racing driver avoided the carnage that unfolded around him to secure his second outright win in his V8 Supercar career.
Ironically, his first win came at the brand-new Townsville street race earlier this year.
It was a timely win for the Jim Beam-backed Dick Johnson Racing team. Ford Australia President Marin Burela was present at the Sydney street track, and with the famous team in heavy negotiations to become a 'Ford-backed' again in 2010, the win couldn't have come at a better time.
THE FINAL RACE OF THE 2023 REPCO SUPERCARS CHAMPIONSHIP ON ONE OF THE WORLD'S BEST STREET CIRCUITS. GO ALL IN AT THE VAILO ADELAIDE 500, CLICK HERE TO BUY TICKETS
"Marin stuck his head in the window before I went out and said good luck. I told him I'd do everything I could to get Ford on the top step and we managed to do that," Courtney said.
"For him to be here and for us to get the result, it was everything that we wanted. We can only do with what we've got. To get more money is only going to help us and be faster. I'm really looking forward to it."
Courtney finished ahead of Michael Caruso in a mixed day for the Valvoline Commodore team. Caruso's team-mate Lee Holdsworth again looked like a winner on the Sydney streets, but a crash at the notorious turn eight saw him end the race before the half race distance.
Caruso, however, was stoked with his second V8 podium finish.
"We had to change the motor last night and we couldn't get the most out of it in qualifying, but we had a good set-up today in the race and it showed," he said.
"My strategy was to keep it off the walls, though I did slap a few. It's a real hard track and it takes a lot of concentration to do a good lap … to do 74 laps."
Orrcon Steel FPR man Mark Winterbottom finished third, eventhough almost every panel of his Falcon was damaged. In fact, the skin of his right rear door didn't actually make the finish line!
In the old 'combined' weekend format, Winterbottom would have been the 'round' winner after his podium yesterday.
"This race is incredibly tough," Frosty said.
"It's a great effort from the guys. They supplied me with a reliable car – I did my best not to make it reliable! Two podiums this weekend, what more could you ask for? A win would have been better, but the other two guys did a great job."
All three podium finishers were born and bred Sydney boys, and in a touch of irony, the three of them were featured on the back page of Saturday's The Daily Telegraph.
Fourth went to Supercheap Auto's Russell Ingall in a typical dogged drive. He finished ahead of Fabian Coulthard (Wilson Security Falcon), Shane van Gisbergen (SP Tools Falcon), Greg Murphy (Sprint Gas Commodore), Will Davison (Toll HRT Commodore), Alex Davison (Irwin Tools Falcon) and Steven Johnson (Jim Beam Falcon).
Will Davison's eighth place was enough to secure the Toll Holden Racing Team with the Team's Championship, edging out TeamVodafone.
While there were celebrations for some, there were nearly more cars who didn't finish compared to who started.
Jason Bargwanna was involved in a heavy clash with the Bing Lee-backed Commodore of Dean Fiore. Jack Daniel's Racing also had a shocker. Rick Kelly was inside the top three in the opening laps until he crashed heavily at turn eight. A few laps later, his brother and team-mate Todd hit the same wall. Battery failure eventually sidelined him.
Cameron McConville, Mark McNally and Michael Patrizi were others to taste the turn eight wall.
New series champ Jamie Whincup started from 26th place after engine problems in qualifying and hit the wall in a 'rookie' mistake with cold tyres.
Race 26 – V8 Supercar Championship Series
1. #18 James Courtney
2. #34 Michael Caruso
3. #5 Mark Winterbottom
4. #39 Russell Ingall
5. #111 Fabian Coulthard
6. #9 Shane Van Gisbergen
7. #51 Greg Murphy
8. #22 Will Davison
9. #4 Alex Davison
10. #17 Steven Johnson
11. #24 David Reynolds
12. #333 Michael Patrizi
13. #10 Paul Dumbrell
14. #1 Jamie Whincup
15. #6 Steven Richards
16. #67 Tim Slade
DNF #7 Todd Kelly
DNF #55 Tony D'Alberto
DNF #25 Jason Bright
DNF #888 Craig Lowndes
DNF #14 Cameron McConville
DNF #16 Mark McNally
DNF #3 Jason Bargwanna
DNF #12 Dean Fiore
DNF #2 Garth Tander
DNF #11 Jack Perkins
DNF #8 Jason Richards
DNF #33 Lee Holdsworth
DNF #15 Rick Kelly
Final 2009 V8 Supercar Championship Series points
1 Jamie Whincup 3349
2 Will Davison 3044
3 Garth Tander 2916
4 Craig Lowndes 2592
5 Mark Winterbottom 2414
6 Steven Johnson 2255
7 James Courtney 2192
8 Rick Kelly 2162
9 Russell Ingall 2048
10 Lee Holdsworth 2006
11 Michael Caruso 1977
12 Shane Van Gisbergen 1970
13 Steven Richards 1780
14 Jason Richards 1756
15 Paul Dumbrell 1677
16 Fabian Coulthard 1665
17 Alex Davison 1648
18 Todd Kelly 1624
19 Jason Bright 1607
20 Cameron McConville 1565
21 Greg Murphy 1555
22 David Reynolds 1428
23 Tim Slade 1221
24 Tony D'Alberto 1196
25 Jason Bargwanna 1192
26 Jack Perkins 993
27 Michael Patrizi 920
28 Dean Fiore 668
29 Dale Wood 578
30 Mark McNally 512
31 Mark Skaife 372
32 Marcus Marshall 351
33 David Besnard 306
34 Greg Ritter 306
35 Andrew Thompson 277
36 Craig Baird 249
37 Mark Noske 248
38 Steve Owen 247
39 Shane Price 247
40 Daniel Gaunt 213
41 John McIntyre 213
42 Paul Morris 206
43 Karl Reindler 192
44 Leanne Tander 192
45 David Wall 192
46 Tony Ricciardello 183
47 Warren Luff 182
48 Jonathon Webb 182
49 Nathan Pretty 180
50 Dean Canto 152
51 Luke Youlden 152
52 Damian Assaillit 147
53 Brad Lowe 147
54 Andy Priaulx 138
55 Owen Kelly 134
56 Andrew Jones 104
57 Brad Jones 104
58 Allan Simonsen 91
59 Ben Collins 90
60 Andrew Fisher 86
61 David Sieders 86
62 Taz Douglas 70
63 Sam Walter 70
64 James Thompson 0
65 Troy Bayliss 0