Ambrose accepts Sir Jack Brabham Award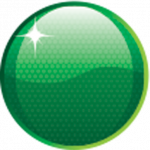 Marcos Ambrose has been honoured by CAMS (Confederation of Australian Motorsport), accepting the Sir Jack Brabham Award at a press conference today.
The Sir Jack Award is for outstanding talent and determination as well as securing a significant level of success in international competition.
Ambrose is the first Australian to race full-time in NASCAR – the pinnacle of motor racing in North America.
"The award is unexpected," he said.
"Jack obviously is a hero of mine, just like all the Brabhams are to be honest. It's a racing dynasty."
Since moving to race in America in 2006, Ambrose has competed in the Truck class, Nationwide and Sprint Cup.
He has won consecutive Nationwide races at Watkins Glen, and scored four top five and seven top 10 finishes in 2009 in Sprint Cup.
Australian Formula 1 race winner Mark Webber has also been handed the prestigious prize and will accept it at next year's Australian Grand Prix.
Click below to hear what Marcos had to say on acceptance of the Sir Jack Brabham Award.