Star spotting at the Sydney show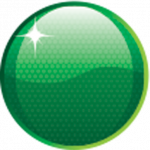 The Sydney Telstra 500 has seen a handful of this country's high profile motor racing stars dock at the new Olympic Park street circuit.
Top of the list is Sir Jack Brabham, who is being honoured this weekend by Sydney Telstra 500 organisers with a special on-track tribute tomorrow (Sunday). Sir Jack will be driven around the circuit in a convertible, following the Brabham BT24 driven by grandson Matthew and a Brabham BT6 by son David as part of the celebrations of the 50th anniversary since his first Formula 1 world championship success.
Sir Jack's youngest son David Brabham – winner of the Le Mans 24 Hour race earlier this year – is also in Sydney to join in his family's celebrations. He is competing in the MINI Challenge class, driving the UberStar entry. Brabham is staying in Australia for a couple weeks to holiday with the family before fly back to his UK-base.
Both Sir Jack and David were part of an autograph signing at the track today.
Australian NASCAR star Marcos Ambrose is also in Sydney. He arrived at the circuit today and will conduct a press conference tomorrow (Sunday).