Slowest corner in world motorsport?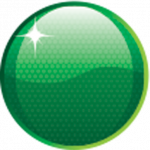 V8 Supercar drivers have called for changes to be considered to the layout of the track for next year's Sydney Telstra 500.
Speedcafe.com.au spoke to a number of leading V8 Supercar drivers about the current layout of the 3.4km track, and all stated the turn two/three/four chicane (XXXX Gold Chicane) is far too tight for V8 Supercars to reasonably negotiate.
The left/right/left corner saw the cars reduced to as low as 48kmh during practice yesterday, making it the slowest corner on the V8 Supercar calendar.
After the first two practice sessions yesterday, tyre bundles were placed at the apex of turn three, discouraging drivers to launch the cars over the steep kerbs. The introduction of the tyre bundles has seen the corner speed reduced even further.
Valvoline Cummins driver Lee Holdsworth says that the first laps of the race will produce carnage.
"Turns two and three is going to be dramatic in the first lap of the race," Holdsworth said.
"It's very hard to build a race track around streets, so it's probably difficult to change anything at the moment, but turn two and three is too tight for our cars – any race cars, for that matter.
"I can't be sure, but I think it's the tightest and slowest corner in world motorsport.
"The track itself is very tight, it's very challenging. It's probably the most challenging track I've ever driven on. It's a real driver's track."
Autobarn Racing's Paul Dumbrell agreed with Holdsworth.
"The bus stop turn two/three is just too tight," he said.
"It's difficult to tell how it will be in the race, we'll just have to wait and see for that. It won't be hard to make the car wide enough to ensure no one can get past you."
The Bottle-O Racing's Tony D'Alberto, 12th at the end of yesterday's practice session, was just as critical of the corner.
"The thing I'd change is the turn two chicane – it's too tight," D'Alberto said.
"It needs to be opened up a bit. They were concerned about the speed going down into turn five, but I don't think it would be an issue. In the races, it's going to be incredibly hard to get through there.
"Otherwise, I think the grip levels of the circuit are really good. A lot of the corners are really fun."
Qualifying kicks off at 10am, followed by Race 25 of the V8 Championship Series at 2.35pm.