SPEED IS HERE! The wait is over!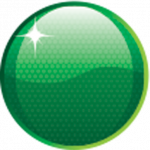 SPEED IS COMING
SPEED is anything you want him to be – literally!
Today we meet Speed for the first time and learn a little about his childhood, family background and rise through the motorsport ranks.
You have been given the basics and each week we will ask you the www.speedcafe.com guests to contribute the next week of his life.
Your contributions can be in fully written form of around 500 words, or in note/point form, which our writers can belt into shape.
The contribution can include the thoughts, experiences and recollections of Speed and the real and fictitious people he comes in contact with.
Over time we will build a time line, which will allow contributors the opportunity to re-introduce characters and build different story lines.
Contributors will be asked to send their words or ideas to [email protected] along with an image of themselves for publication. All contributions will remain property of www.speedcafe.com.
The reward for playing a role in the life of speed will be an exclusive white "I did a line of Speed" tee-shirt and merchandise pack and official acknowledgement on www.speedcafe.com
We hope you enjoy a life of Speed as much as we do.
THE LIFE OF SPEED
Speed was born to Donna and Michael Eyers from the Queensland township of Canungra.
Ironically, he entered the world on October 2, 1988 at the Bathurst Base Hospital – the same day Tony Longhurst and Tomas Mezera smoked the field in their Benson and Hedges Sierra in the Tooheys 1000 at Mt Panorama.
A keen smoker and Ford man, Michael was delighted to see Long Prong and his bouncing Czech teammate take the chequered flag while sitting with his mates in Smartie's Circus at McPhillamy Park taking in some of the sponsor's product.
Donna was a little disappointed that Michael had waved her off to hospital on the back of a watering truck after she had gone into labor just after the morning warm-up.
"I knew there was always a chance that Michael would miss the birth if I went into labor too early. I was hoping the ride south in our old XC Falcon would have triggered something earlier, but that was not to be," said Donna.
"As it turned out I managed to pop little Speed into the world, well little is probably not the right word because he was 11lb 10 ounces, and then watched the last two hours of the race on the old black and white Rank Arena from the worn vinyl lounge in the visitor's lounge.
"You would swear that little Speed knew what was going on as I nursed him, or maybe it was those Channel 7 jackets of Mike Raymond and Gary Wilkinson that sparked his eyes. Either way, at that moment, I knew he was destined for greatness."
Michael was keen to see the only rolling start at the Great Race and knew that Donna would understand.
The naming of their child was not a difficult decision for the pair, who grew up in an era of one-name superstars the likes of Madonna, Prince and Skippy.
Michael was keen on the name Andretti after he bumped John Andretti at a post-race function where we was still discussing what went wrong with his teammate Garry Rogers after their car expired on lap 38.
It was just outside of Dubbo, only three hours into the long trek home on Tuesday morning, that Speed officially received his name.
"'If you are going to Speed', said the officer – 'That's it' we shouted at each other," recalled Michael.
"Speed was to be the name of our son."
Within a year Speed was carving up the back steps of the family Queenslander on a skateboard and he had been bitten by the adrenalin bug.
His first taste of motorsport competition was to come a little by luck – or lack of it, as it turned out.
While Michael Eyers liked a smoke and drink, he also let his guard down quite often when it came to the punt.
Ironically, it was in a backroom poker game at the Canungra bakery with a few of the local army barrack recruits where he lost the keys to the family Ford.
As it turned out, the new owner of the prized family possession was a young bloke called Malcolm Boat, who was on loan to the Australian armed forces from his family in Adelaide.
The Boat clan owned a local go-kart shop and Mal felt a little guilty about collecting the pink slip for the Eyers family's only "real" possession – apart from the Mini Moke which Donna used to run backwards and forwards to Canungra's main street for bread, milk, fags and the odd carton of Tooheys from their rented shack.
Boat had his dad strap an old kart of his to the roof of his Troop Carrier before his next road trip from Adelaide to South-East Queensland and was welcomed like Santa Claus himself when he rolled the kart out the back of sun burnt orange XC Falcon wagon a couple of days later.
Despite being a little confused as to why Boat was now driving his family's car, seven year-old Speed was ready to rock and roll in his worn Excell chassis, which had been personally signed by the manufacturer's two main stars of the time, Aaron Jenner and Derek Auty.
A debut came at the Days Road kart track on the Gold Coast several months later, once Michael had worked out how to attach the kart to the back of the Moke and make the trip over the hill without the two becoming detached.
Within a year Speed had collected his first club title and six months later first State title – not a bad effort considering his seriously crap kit.
While his karting mates had posters of Skaife, Seton and Brock on their walls, Speed's fascination with the sport took him back to the era of Clark, McLaren, Hulme and Brabham.
He refused to wear a closed-face helmet, wore suits McQueen (Steve, not Lightening) would have been proud of and spoke with a non-natural posh accent that Clark would have been proud of in a pre-race interview before his win at the Indy 500 in 1965.
A few years later his first national karting crown arrived.
He managed all this despite looking like that smelly kid you played footy with who had the really old shorts and socks and crook ankle-high boots, but who you kept around because he knew how to get a kick or make a tackle.
Ironically, it was Boat who would play a role in the next natural progression in Speed's career.
Tragedy would strike the Boat family when Mal went officially "missing in action" during his first stint in Iraq in 2006.
It was not in combat, but on a week of leave in Dubai when a cab Boat had hired to take him to the in-door snow-skiing field went mysteriously missing.
It took a while for the life insurance money to come through, but when it did it was Speed who was the big winner.
Despite having not seen him for several years, Boat left 80% of his policy to Speed with the stipulation that the windfall was invested in his racing career – something that did not sit that great with Boat's wife of 10 years and their three children.
Speed's career had basically been put on hold, with the little bit of cash he earned from his apprenticeship going towards the odd kart race and supporting his mum – something he was forced to do once Michael was put away for a stretch.
On October 7, just days after his 19th birthday, Speed made his car racing debut in a support race at Bathurst's Mt Panorama.
He leased a car from the series promoter and to say he was duded would be an understatement, although he did manage to qualify 12th and finish in the top-six in the first two allotted races.
An offer to do a straight swap with the promoter's son's car while on the dummy grid for race three, earned a harsh response and while the fist fight that broke out was a little embarrassing, it did spark up the interest from one on-looker – battling driver manager, Pete Worthless.
Speed got rubbed out before race three started, but Worthless was already working on the contract to stitch up his new star – after all he did have a bit of raw talent and, more importantly, $300k of inheritance to spend.
Though street wise, Speed got a little caught up in the promises and within a year had let his new confidant blow the entire amount on a season of Formula Ford which resulted in one race win, after a drive from the rear of the field, a second after two spins in the wet, and a bag full of DNFs from a team that simply raped and pillaged the allotted budget.
There was no Clayton Motor Inn for this team during the Sandown round in Melbourne, but helicopters from the Crown and really worn brakes on the racecar.
Plenty of team owners watched on and some provided advice, but unfortunately the damage had been done and the budget had dissolved before the final round even came around – oh, and Worthless had a new Audi.
Despite being branded as one of the most natural talents to have sat in a seat, Speed virtually disappeared off the face of the earth in 2009.
You can imagine the surprise when the Bathurst-born Queenslander turned up at his local race at the SuperGP on the streets of Surfers Paradise on the Gold Coast in full race kit in an effort to re-fire his career.
EDITION TWO
* Ideas for Edition 2 were supplied by Gordon Miles from Wagga Wagga in NSW. Gordon will be rewarded with an exclusive "I did a line of Speed" tee-shirt.
During his Sunday appearance on the Gold Coast Speed was regularly seen in pit lane chatting to team owners and catching up with some of his old karting buddies.
There were words of encouragement from the majority of the current drivers, but one driver was a little annoyed to see him anywhere near a track.
It had nothing to do with the fact that he kicked his butt with inferior equipment on kart tracks for years, but that Speed and the driver's current wife where found in the back of the sunburnt XC wagon during a jukebox break at the pair's engagement party.
Soft on and off the track, the driver turned a blind eye knowing that his new father in-law, and not his ability, was going to keep him in a ride.
Ironically, it was a brief twinkle of the eye, with the now "Mrs X" that would lead to a reasonably action-packed month for Speed.
With hubby racing at Phillip Island and then heading straight to Perth for 10 days of lead-up promotional work in the WA mines, Mrs X agreed to meet Speed in Melbourne for some R&R – rest and relaxation?
Speed had been invited to Melbourne to attend the Australian Masters as a guest of Kiwi Michael Campbell who had done a little driving training with Speed on the Gold Coast last year.
Not even the encouragement of Speed could help Campbell much that week and he missed the weekend cut with a couple of opening rounds of 74.
Speed was on a cheap return ticket to Coolangatta on Monday and while he was disappointed his mate would not play at the weekend, was happy enough to take over his suite at the Crown Casino for a bit more quality leisure time with Mrs X.
Not really much of a golfing fan, Speed spent most of the weekend enjoying the suite, Mrs X and some productive time on the tables.
In fact, he actually kept an eye on the final round of the Masters from the Crown's sports bar where he experienced some of his old man's punting urges.
As it turned out, Speed managed to turn $350 he found under Campbell's bed into $8500 by the time Tiger Woods had fired his final round of 68 to clinch the title by a couple of shots.
The time for celebration had come and what a party it was.
Speed turned one on and eventually walked Mrs X to a cab at the front of the Crown around 6am so she could make her flight in time.
On returning inside, Speed caught a glimpse of Woods and gave him a respectful wave and "good on ya mate" as only an over-beered Australian can.
He then decided to have a rest beside the water show fountain in the foyer and nestled next to someone with a familiar face.
After a minute of examination, Speed realised that he was sitting next to Rachel Uchitel, who had meet in a New York night club several months earlier while on a break from doing a pilot for a racing driver reality TV show.
Rachel was a little concerned about taking up the initial conversation with Speed, but she clearly remembered him from his green helmet, dark glasses, Aussie accent and his ability to kick a Kentucky Field goal.
The two made small talk for 10 minutes or so, before she strolled to a limo which was apparently taking her to a waiting private jet back to the US.
Speed headed back to bed, missed his flight, but still had enough cash to get a fresh Jet Star bird to Coolangatta, despite getting rid of another $1000 with a couple of lovely new friends he shared a champagne breakfast with.
A couple of weeks later, Mrs X called Speed in a massive panic while on his way to the final round of the V8 Supercar Championship Series at the Sydney Telstra 500.
Apparently old love race car driver had found a Crown Casino baggage tag dated November 15 in her purse and automatically linked her with Woods and his visit Down Under and the world-wide publicity storm.
Speed convinced her to convince Mr X that the baggage tag did actually come from Peppers Resort on the NSW Tweed Coast where she was supposed to have been on a "retreat" with some girlfriends during the Masters week.
The fact that Mr X believed that all bag tags in Australia are produced by the one company and that the Crown Casino tags got sent to Peppers by mistake provides a pretty good reason why the bloke is running towards the back and not for the title.
What happens next is – up to you…
Send your ideas to us now to win an exclusive "I did a line of Speed" tee-shirt.
[email protected]