Sauber secures final F1 grid slot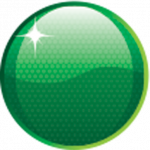 The FIA has confirmed that Sauber has been granted the final slot on next year's Formula 1 grid.
Since BMW pulled the pin on its F1 entry, the Swiss-based team had been in limbo after a deal with Qadbak could not be reached.
When Toyota pulled out of the sport at the end of October, it opened a spot for Sauber to pounce, and Peter Sauber has since re-taken full control of the team. The FIA confirmed Sauber's entry yesterday.
"This is excellent news for the workforce in Hinwil," Sauber told Autosport.
"After many weeks of uncertainty, we have finally secured our place on the grid for 2010. Now we can enter into concrete negotiations with drivers and sponsors."
A statement issued by the FIA confirmed the team's 2010 entry.
"The FIA has written to inform BMW Sauber AG that their application for an entry in the 2010 FIA Formula One World Championship has been successful.
"Subject to their signing the Concorde Agreement, BMW Sauber will be awarded the 13th entry in the Championship, taking the place of the departing Toyota team."