Russell: I won't be holding back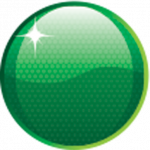 Only two men have a chance of winning the 2009 Fujitsu V8 Supercar Series Champion – Jonathon Webb and David Russell.
Webb, driver of the Gulf Western Oils Falcon BF, is in the box seat. His lead is 79 points – not as big as Jamie Whincup's lead in the Championship Series, but big enough to make it a tough ask for Russell to hunt him down in the two 30 minute races.
Still, with 300 points up for grabs in this finale round, it's not over until it's over, according to Howard Racing's David Russell. The Sherrin Rentals-backed driver says that he is determined to keep fighting until the very end.
"To be honest the pressure is on Webb at the moment as he has the lead to lose, my only pressure is to win" Russell said.
"If I go and win both races, that is the best I can do and hopefully my ticket to winning the championship.
"I've been physically training hard and studying the Homebush track layout and we (Howard Racing) flew down there a few weeks ago to have a look around.
"I'll be going in on the weekend in full attack mode, giving more than 110 percent and then I will just have to wait and see where I end up – I will not be holding back."
While the championship may be still alive, the pair's future couldn't be different. Webb has secured a seat in next year's Championship Series. Jono's father Steve has agreed to a deal to purchase the #25 Britek Motorsport Racing Entitlements Contract. The deal will see Webb drive a third Dick Johnson Racing-prepared Falcon FG next year.
For Russell, his future is unclear. He tested a Kelly Racing Commodore last month, although with only two seats remaining available in the Main Series, his chances of securing a drive is unlikely.
If Webb does win the Fujitsu Series, he will be one of only three active Fujitsu Series winners competing in the Main Game, joining Paul Dumbrell, Mark Winterbottom and Tony D'Alberto.