McConville's 'Red and Blue' enduro options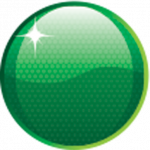 Retiring V8 Supercar driver Cameron McConville has fielded endurance drive offers from both Holden and Ford teams for next year.
But while his phone has been running hot from both 'red' and 'blue' teams, Speedcafe expects him to remain loyal to Holden Motorsport.
"It's good to have interest," he said.
"I think the Bathurst experience and the podium this year has certainly helped.
"I'd love to continue my association with Holden. The company has been really good to me, and Simon McNamara has been a big supporter of my career and it would be nice to do the next couple of years in a good red car. That's certainly my priority. Hopefully we can lock something away in the next week or so."
McConville will retire from full-time racing at the conclusion of this weekend's Sydney Telstra 500, concentrating on a newly-acquired Jax Quickfit Tyres business.
His best endurance race results include two runner up finishes – the first with Craig Lowndes in 1999 with the Holden Racing team, the second last year with Jason Richards in the Team BOC Commodore.