Formula Fords set for Townsville debut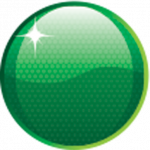 The Ford Genuine Parts Australian Formula Ford Championship has released its calendar for 2010 with the inclusion of the Townsville street circuit.
The far north Queensland joins Albert Park and Surfers Paradise as the street circuits on the new calendar.
"Townsville is an exciting opportunity for Formula Ford," category manager Margaret Hardy said.
"As the first open-wheeled category to go there we think there will be a lot of interest, and I know everyone in the category is looking forward to the challenge of a new circuit
"Our 2010 calendar is a real mix of 'street' and traditional tracks, which is what modern motor racing is all about, and that creates a great training ground for our young drivers, which is what our category is all about."
The season is booked-ended by Melbourne events – kicking off at Albert Park and wrapping up at Sandown International Raceway.
2010 Ford Genuine Parts Australian Formula Ford Championship calendar
Round 1 Formula 1 AGP March 25-28
Round 2 QLD Raceway April 30 – May 2
Round 3 Winton May 14-16
Round 4 Hidden Valley June 18-20
Round 5 Townsville July 9 – 11
Round 6 Gold Coast October 21-24
Round 7 Symmons Plains November 5-7
Round 8 Sandown November 19-21