One Sprint tyre-only meeting in 2010?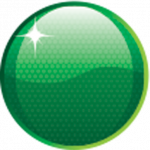 The use of the Dunlop Sprint tyre in next year's V8 Supercar Championship Series will be one of the discussion points at this Monday's V8SA board meeting, and one of the suggestions that will be put forward will be to see a 'Sprint tyre-only' race meeting.
Speedcafe.com.au understands that the board will consider having one race meeting next year totally dedicated to the faster, less durable tyre.
Valvoline Cummins driver Michael Caruso, the winner of Race 10 at Hidden Valley this year, says that a 'Sprint-only' round would be an exciting initiative.
"I think it would be good. It would put everyone on a level playing field," he said.
THE FINAL RACE OF THE 2023 REPCO SUPERCARS CHAMPIONSHIP ON ONE OF THE WORLD'S BEST STREET CIRCUITS. GO ALL IN AT THE VAILO ADELAIDE 500, CLICK HERE TO BUY TICKETS
"But more importantly for myself, every time we go onto the Sprint tyre, I smoke it!
"I'd like it if they did it. There's no doubt, every time we go onto a softer compound tyre, there's more racing. At the end of the day, we need to keep it entertaining.
"The tyre deteriorates a lot quicker than the control tyre. There'll still be a bit of strategy in play because people who hold back at the start will tend to come through at the end, and visa versa.
"Coming from a high-level in go karts, having the soft tyre always produced really good racing. It created more opportunities for drivers who could set up their race cars the best and be there at the end of the race when it counted."
But what track would the 'Sprint' round be held? Winton and Queensland Raceway would not be considered as it may offer a disadvantage to the home track teams. The gain that the tyre produced at Symmons Plains was not as big as originally desired, so it's unlikely it would be used there. That leaves Hidden Valley and Barbagallo Raceway as the tracks most likely to hold a Sprint tyre-only meeting.