First Pics! Vodafone's pink Sydney look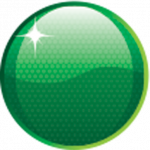 Here is the first look at TeamVodafone's new look for the season-ending Sydney Telstra 500 at Sydney Olympic Park.
The Triple Eight-run team has ditched its traditional day-glo red colours, replaced by pink in support of the McGrath Foundation.
In addition to Vodafone's colour-changing commitment, another of the team's partners, Norton from Symantec, is also supporting the charity by donating $140,000 to the foundation.
Further funds will be raised for the McGrath Foundation when Vodafone auctions a panel from each of the racecars on eBay following the event.
The pink livery is another TeamVodafone initiative following the team's successful launch of the 2010 calendar 'Shifting Gear' earlier this week.
The McGrath Foundation was established by the late-Jane McGrath and her cricketing legend husband Glenn. The foundation funds McGrath Breast Care Nurses across Australia as well as educating young women to be breast aware.
While there's a good cause to race for, team drivers Jamie Whincup and Craig Lowndes will both have their own agendas on their mind this weekend.
Whincup only needs to finish one of the races to become series Champion for the second year in succession. Also, the pair will be hoping to beat the Holden Racing Team this weekend to win the Team's Championship. With just two races to go, HRT leads TeamVodafone by just one point, and Whincup says that he's keen to give his team both titles.
"The Sydney 500 will be a very special event for us, we are not only shooting for back-to-back championships but also for the accolade of being the first to win this flagship event," said Whincup.
"We have worked hard all season to build a lead and there won't be any conserving or holding back this weekend.
"It has been a two-way battle for teams' championship honours this year and I'm confident that myself and Craig have the form on our side to retain the necessary margin."