Eli Evans joins forces with Honda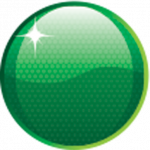 Rising Australian rally star Eli Evans will compete in the 2010 Australian Rally Championship behind the wheel of a Honda Civic Type R.
Evans and experienced Co-Driver Glen Weston, will compete in a brand new JAS Motorsport built, Mugen powered Honda Civic Type R, similar to the car that current British Rally champion Guy Wilks drove in Australia in 2008.
Wilks' two outings at the Canberra and Coffs Harbour rounds of last year's Rally Championship demonstrated the potential of the two-wheel drive Civic Type R to competitors, rally fans and Honda Managing Director & CEO Mr. Yasuhide Mizuno.
"Honda has a proud competition heritage," said Mr. Mizuno. "We are delighted to confirm a partnership with Evans Motorsport and Eli's quest to become the next Australian Rally Champion," he added.
Eli's older brother Simon and sister-in-law Sue have already won the championship three times. In fact, the 2010 Australian Rally Championship is set to be a real family feud with Eli taking on Simon and Sue, the reigning champions.
Eli Evans is delighted with the support from Honda and vows to go all-out to achieve his dream.
"The Civic Type R has proven to be an incredibly fast and exciting car. I can't wait to get behind the wheel, attack the stages and let the free-revving Honda V-Tec engine go to work at 8,000rpm. I am confident the Civic Type R has the potential to win the championship next year and my aim is to lift the Crown from my brother in 2010 and put the Honda name at the front of Australian rallying."
The Honda Civic Type R, which will be campaigned by Evans Motorsport from their Victorian headquarters, has just been completed by JAS Motorsport and given a shakedown before being shipped to Australia.
The first round of the 2010 ARC is to be held in Tasmania February 26-28.