Another national title beckons for Stokell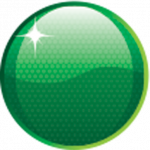 Paul Stokell is on the verge of his sixth Australian title this weekend at the Sydney Telstra 500, where he goes into the final MINI Challenge round needing just a small amount of points to win the series.
The Queensland-based Tasmanian only has to finish each race aboard his DecoRug Racing machine to add a MINI Challenge crown to his three Australian Driver's Championships and two Nations Cup Titles.
"I won't actually think about it until I have it in the bag," Stokell said.
"So much can happen, particularly on a street circuit like Sydney. Although I haven't had too much of a look at the track, it would seem like there's little margin for error and plenty of concrete."
Stokell and the DecoRug team have dominated the MINI Challenge season, taking four of the seven pole positions to date and winning six of the seven rounds – Stokell and team-mate, Grant Denyer sharing three round wins apiece.
"(Team Owner) Bill (Gremos) has put such a professional outfit together with Melbourne Performance Centre, it's one of the best teams I've driven for," Stokell said.
"It's a very competitive category of racing and to get up the front is not easy, particularly with the addition of success ballast."
Stokell enters the final round with the maximum 50kg success ballast on board his MINI John Cooper Works Challenge car.
Seventeen entries have been fielded for the season MINI final, including the return of Glenn Seton. The two-time Australian Touring Car champion will drive last year's title winning car, prepared by Doulman Automotive. Seton drove the UberStar entry at Surfers Paradise.
Another special guest in the MINI class is David Brabham, who will steer the UberStar MINI.