Sydney toughest on brakes: Bright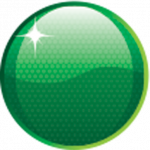 Fujitsu Racing driver Jason Bright says that the new Sydney Telstra 500 street course at Olympic Park is going to be a brake rotor's worst nightmare.
The former Bathurst winner told Speedcafe that the new 3.4km street circuit will be the hardest track that the V8s visit on brakes – eclipsing the Surfers Paradise street track as the traditional brake destroyer.
"It certainly looks like it's going to be a great venue, and no doubt a terrific event, but it's going to be damn hard on brakes," he said.
"I reckon it will be even harder on brakes as Indy (Surfers Paradise) as a circuit. Also, the races here in Sydney are 50km longer than Indy. I think it will be a tough test.
THE FINAL RACE OF THE 2023 REPCO SUPERCARS CHAMPIONSHIP ON ONE OF THE WORLD'S BEST STREET CIRCUITS. GO ALL IN AT THE VAILO ADELAIDE 500, CLICK HERE TO BUY TICKETS
"It will make it a pretty challenging race for the drivers and the cars."
V8 Supercar supplementary regulations for the Sydney Telstra 500 currently state that the 'quick change' rotors the teams use for the endurance races can not used. This means that brake conservation may play a big part in determining the winner of the inaugural street race.
"We knew it was going to be hard before we got here. You only have to look at the fact that there's three hard stops where you are at 250kmh, braking for 80kmh corners," Bright says.
"It's only going to be a 1m20s lap, so it doesn't give the brakes a chance to recover, especially in amongst concrete walls – in a hot December!
"I've walked around the track and visualised it and realise how hard it's going to be – it's going to be pretty tough."
Besides the brake question, Bright says that the actual racing and atmosphere will be something that all people should be looking forward to.
"The track should make for reasonable racing. It's a lot better in some areas compared to Indy in the sense that the walls aren't at the apex of the track. That's one of the hard points of Indy – if you outbrake someone, they squeeze you and you tear wheels off.
"There's space here for a bit of racing room. There's no doubt it could be wider in a couple of spots, but we all know the restrictions that we have here at Homebush.
"I think it's going to have a different atmosphere with the pit area inside the Exhibition Centre compared to other tracks. I'm pretty sure it's going to be a great event."