Steve Johnson: The Street Fighter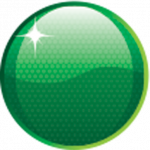 QUESTION: You're currently fifth in the championship, marginally ahead of Mark Winterbottom. It goes without saying that you want to leave this weekend's street race in exactly the same position …
STEVEN JOHNSON: Absolutely. That's our main goal this weekend.
Unfortunately, there has been a couple of little incidents late in the year that have made it closer than what we would have liked. We dropped back to sixth after Surfers Paradise, then at Phillip Island we were running third before a flat tyre cost me. We should be another 100 points better off, but that's not the case.
We have a 30 odd point buffer to Winterbottom now and it's going to be an interesting weekend for us.
Q: You've always been noted for your exceptional results on street courses. Does that give you a little bit of extra confidence this weekend?
SJ: Yeah, it does. There has been a lot of hype and a lot of work go into this weekend – it almost feels like the Clipsal 500. They've put a lot of work into it and its quite exciting. Everyone wants to win the inaugural race, so we're obviously going to be pushing pretty hard.
We've got a pretty good handle on the car now and what we need to do, but I think the reason why we generally go well on street circuits is that the car doesn't have to be 100 percent right to do well and win races.
Set-up is still very important, but you can drive around little problems at street circuits, where other tracks you can't. That's why we tend to go well at these types of tracks.
Q: Is this Steve Johnson asking for every round of the V8 Championship to be held on street tracks?
SJ: (Laughs) Nah, definitely not. I know a lot of the permanent facilities in Australia are very important to motor racing in general.
I certainly don't dislike like permanent race tracks, but street courses always offer something different. There's concrete walls, there's buildings right next to the circuit and there's people hanging out of them watching. Compare that to Perth (Barbagallo Raceway), you head to turn six into Kolb Corner, you're looking a sandy desert. It's just a different aspect … a different of race to what street circuits.
I think it's something that the fans can get more enjoyment out of. They can get closer to the action. Obviously they can't see as much in general – they can pretty much see a straight and a corner and that's it – but they can feel the action being right on top of the track. Townsville was a great example of how that was.
Q: You've only just arrived from Queensland to Sydney today (Wednesday afternoon). Have you been and seen the track prior to today?
SJ: I went there when only minimal work had started. We walked around and looked at certain points of the track. I know where it's all going to go.
I haven't see it yet with all the barriers up, and I hear there's still work being done to it today even, getting it ready for Friday. I'm pretty excited. I can't wait to get out there today and see how it's shaping up.
Q: What's the first thing you do when you get to the track? Do you go for a walk? Take a drive around there?
SJ: We've got a two hour window allocated in our schedule tomorrow with our engineers where we usually go for our track walk and talk about things.
None of our guys are down here yet, they don't get in until tomorrow apart from our truck drivers, so dad (Dick Johnson) and I will go there today, go for a walk around and have a look. I want to suss out certain aspects like kerbs, walls, bumps, braking areas etc. I'll make a note of them and use that as a heads up for when I speak to the engineers tomorrow.
At Townsville, we drove the buggy around the track four or five times just to pick up little things. It just gives you an idea on the style of corners, the types of bitumen, the style of kerbs, where the apex tyre bundles – all that kind of stuff to see what we're going to be up against.