Oran Park to live on through iRacing.com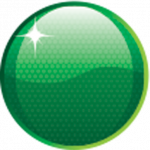 The spectacular Oran Park circuit will live on with iRacing.com announcing that the western Sydney venue will become the second Australian track to become a part of the world's best motorsport simulation.
Oran Park will join Phillip Island as the first two tracks from Australian shores to be a part of the spectacular and ultra-realistic simulation, which already boasts just about every major motorsport venue in the United States and several from Europe.
When the checkered flag fell over a field of motorcycles at Australia's Oran Park Raceway earlier this month it marked the final competitive motorcycle event in the 47-year history of this suburban Sydney motorsport facility.
Following an all-comers car race at the end of January 2010, Oran Park Raceway is slated to become a housing development.
But in future years, racing enthusiasts from all around the world will be competing with one another in the virtual world on an exact digital duplicate of this historic venue, including its unique-for-Australia over-and-under figure-eight set of turns.
TO FIND OUT MORE ABOUT iRacing.com Motorsport Simulations just CLICK HERE.
"Oran Park Raceway has played an important role in the history of Australian motorsport," said Divina Galica, Director of Partner Relations for iRacing.com.
"Too many great race tracks have been lost forever; I'm pleased that we're able to preserve this digital version of Oran Park and make it available to racers all over the world."
Last month a surveying crew from iRacing.com made a series of millimeter-accurate scans of the 2.65km/1.65-mile Oran Park facility, including all three of the track's existing configurations and further documenting it with thousands of digital photographs.
Over the course of the next few months, the data gathered by the iRacing surveyors will be transformed into a virtual version of the track that will join Philip Island as the first two Australian iRacing circuits.
Oran Park opened its gates in 1963 and regularly hosted rounds of the Australian Touring Car Championship, V8 Supercar Championship Series, Australian Drivers' Championship and Australian Sports Sedan Championship.
Galica also announced that iRacing and the management of Circuit Zolder have signed an agreement that will see the sometime host of the Belgian Grand Prix join Silverstone, Brands Hatch, Oulton Park and Zandvoort as initial European venues in the iRacing service.
"Zolder is our second track on the continent of Europe, after Zandvoort," Galica said.
"In the fullness of time we'll have quite a few more, but it's exciting to have two such challenging driver's circuits to begin with." Galica said she expected that Circuit Zolder would join the iRacing inventory in the latter half of 2010.