New Brock book available for Christmas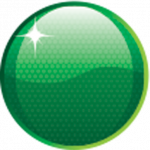 A new Peter Brock book has been released in time for Christmas – but if this one stands out from the crowd, it's because it was approved by Brock himself.
The book is titled 'Brocky,' written by friend and collaborator David Hassall. Most of the book was written before his untimely death in September 2006, and was checked and approved by the man himself. In other words, it's as close to an authorised biography as there can be.
'Brocky – Peter's own story; A life in Top Gear' looks at the nie-times Bathurst winner's turbulent relationship with Holden, the Polarizer, and the races that made him an Australian icon.
"For those who knew him, [Brock's death] was a personal loss, but for millions of other Australians it was also like the loss of a friend because that was the type of man he was, always giving of his time and touching anyone he met," Hassall said.
"Much of the book was written at the height of his powers in 1983 and then after he retired from racing in 1997, with extra chapters covering the rest of his life, so pulling it all together was a trip down memory lane and done with real love for an old friend."
Hassell wrote 'The Peter Brock Story' in 1983 and is a former editor of Australiasian Motorsport News.
Brocky is published by Hassall Media, retails at $34.95 from palmerhiggsbooks.com.au or from select bookstores.