Madsen to step in for injured Green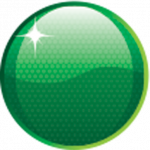 Ian Madsen has gone from being a spectator on the hill to competing in a top-line entry at this weekend's third round of the Performance Wholesale World Series Sprintcar Championship.
The Sydney hard charger will fill in for contracted World Series driver Trevor Green, who was injured during an incident at round two of the championship in Toowoomba last weekend, aboard the ADRAD-backed entry.
Although Madsen has been a regular competitor on the Tyrepower Parramatta City Raceway over the past five years, this weekend will be only his second start in a round of Australia's most prestigious sprintcar series. Highlighting the potential of this young charger is the fact that he finished third at that event behind Garry Brazier and Marty Perovich.
"I've had a tough start to the year with some engine dramas, I've hurt three engines in six shows, so I was looking at sitting out for a few weeks but when Trev called me to drive his car he didn't have to ask me twice," said.
"At this stage I'm only competing in this round but I'm hoping that I can do a good job this weekend, do the best I can and drive smart which could possibly lead me to further opportunities like this in the future."
Green sustained his injury when he flipped out of the B-Main in last weekend's event while battling with local contracted driver Peter Lack for the final transfer position. Green's car came crashing to the ground with the rear
end smashing into the drivers seat. He was taken to the St Vincent's
Hospital in Toowoomba suffering from three compressed fractures of his spine, together with severe internal bruising.
Having missed the prospect of permanent damage to the spinal cord by millimetres, Green took his first tentative steps Monday afternoon and was expected to travel back home to Adelaide this evening.
Green
has been placed in a special brace to assist the recovery process that he will be required to wear for a minimum of 12 weeks.
While his focus has already turned to making a full recovery over the next few months it is possible Green may not return to the track until next season. In the meantime he has already began looking at options, both here and in America, to fulfil his contractual obligations in the World Series championship.