Bowe back in Ford; buys Marget's Mustang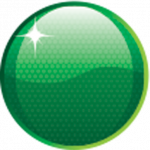 John Bowe has bought a 1969 Ford Mustang Trans Am and the required license required to enter the Biante Touring Car Masters series.
It's the first time that Bowe has ever purchased a race car, having been a 'hired gun' for the past 20 years.
The 1995 Australian Touring Car Champion acquired the Mustang and the series license from recently retired driver Drew Marget. As a car owner and license holder, Bowe is now an invested stakeholder in the series.
Bowe's purchase puts him back in a Ford – and a competitive one at that. Marget took the Mustang to wins at both Winton and Sandown this year, and Bowe, a two-time Biante Series runner up, is hoping that the car will have a edge on the field next year.
But why get into car and team ownership now?
"This mainly came about with encouragement from Jim Walker from WesTrac and John McMellan from Wilson Security who said they'd support me with this new phase of my career," he said.
"As it all coincided with Drew's decision to focus on his role as Technical Director and step out of racing – this was the perfect opportunity.
"I've probably never outright owned a race car myself – I went halves with my Dad in my first race cars and then as a professional driver I raced other people's cars. I've got a gut feeling this will work.
"There is no way I would buy a racing car if I didn't believe in this series – apart from the V8 Supercar main game, this is the best series in Australia. I see it, feel it and people tell me it all the time.
"The series is full of interesting cars and interesting characters and, for me, it is really enjoyable – I want to race in this category till I'm at least 80."
The Mustang will be prepared by experienced motorsport engineer Dick Savy.
Bowe will debut his new Mustang in the 2010 season opener at the Clipsal 500, Adelaide (SA) on March 11-14.