Winterbottom sets his sights on Sydney win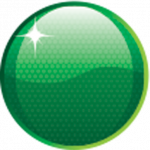 Ford Performance Racing's Mark Winterbottom has his sights firmly set on taking out the very first Sydney Telstra 500 V8 Supercar race at Homebush.
The Orrcon Steel FPR pilot, who grew up in Sydney's Western suburbs, believes this weekend's inaugural event at Sydney's Olympic Park is set to become one of the most iconic events on the V8 Supercar calendar.
"Coming from Sydney I've been looking forward to this event for a long time, I drove my Orrcon Steel FPR Falcon across the Sydney Harbour Bridge as a part of the launch and now I'm really excited about this weekend," said Winterbottom.
"As a team we've really shown some strong speed over the final half of the year and I'm looking forward to continuing this trend at Sydney's Olympic Park circuit this weekend.
THE FINAL RACE OF THE 2023 REPCO SUPERCARS CHAMPIONSHIP ON ONE OF THE WORLD'S BEST STREET CIRCUITS. GO ALL IN AT THE VAILO ADELAIDE 500, CLICK HERE TO BUY TICKETS
"It would be a very special moment if I was able to win the inaugural event, everyone remembers who wins the first race anywhere and I'm hoping that my name will be the first one on the trophy come Sunday afternoon."
Winterbottom and his Ford Performance Racing team-mate Steve Richards took to the helm of a pair of Volvo 60 Ocean Racing Yachts on Sydney Harbour today.
The sailing challenge saw the pair each head up a team consisting of customers from FPR team sponsors, Orrcon Steel and Castrol, along with a selection of professional crewmembers from the Kookaburra Group.
"It was certainly a different experience and provided me with a new perspective, along with a real appreciation for the sport of sailing," said Winterbottom.
"When you watch the sailing races on the TV it all looks pretty cruizy, however, anyone who has done any form of sailing knows that this is far from the truth. When you're putting the spinnakers up it's all systems go.
"As a team, the Orrcon Steel guys really dug in and used the day as a team building exercise. It was a great experience but I can assure you I have no intentions of changing professions from a racing car driver to a yachtsman."
Like his team-mate, today's activity was a new experience for Richards.
"Today was a great deal of fun. To experience what it is really like to be on board one of these big ocean racers was simply amazing," said Richards.
"Not only does it make you appreciate the physical side of yachting, but also how technical the sport can be."
Richards and Winterbottom will take to the Sydney Olympic Park circuit for practice on Friday followed by qualifying and a pair of 250km races on Saturday and Sunday.